Research Questions (RQ) is Q&A series profiling the faculty, graduate students, and alumni of the Sociology Department at the University of Texas at Austin. In brief conversations, this series looks at the diverse projects, interests, and sources of inspiration within the UT-Austin sociology community.
This week we take a look at the research of graduate student Amy Lodge, 2012 winner of the Norval Glenn Prize. The Sociology Department established the Norval Glenn Prize in 2011 to celebrate the memory of our esteemed colleague by giving an annual award to the best graduate student paper in the sociology of the family.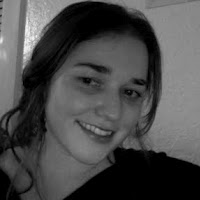 Research Questions (RQ): Amy, what brought you to the field of sociology?
Amy Lodge: I was (and am) drawn to the field of sociology because of the unique power of sociology to change the way we see the world. Living in an individualistic society, few of us are encouraged to see how our lives and the lives of others are shaped by broader structures and systems of meaning. Examining the world from a sociological perspective can be scary at first as we often have to re-examine our taken for granted understandings of the social world, but is ultimately an exciting and life-long learning experience.
RQ: Congratulations on winning the 2012 Norval Glenn Prize! Do you have any other exciting news you'd like to share?
AL: Thanks! I am excited to begin analyzing the data for my dissertation. Based on in-depth interviews, my dissertation will examine the processes and meanings through which social ties shape physical activity and how those processes differ for men and women, African Americans and whites, and over the life course. At the Annual American Sociological Association meeting in August, I will present preliminary results from my dissertation which focus particularly on how parenthood shapes physical activity differently over the life course and how that differs at the intersection of race and gender.
I am also excited about a forthcoming article appearing in Journal of Marriage and Family that I co-authored with my advisor Dr. Debra Umberson. It examines how mid and later life married couples experience changes in their sex lives and how those experiences are shaped by the intersection of gender and age.
—-
Amy Lodge is a doctoral student in the Department of Sociology. She earned her MA in Sociology (2008) from the University of Texas and her BA in Sociology (2006) from the University of South Carolina. She is interested in gender and sexuality, aging and the life course, family relationships, race/ethnicity, and physical activity. She currently teaches Gender, Race, and Class in American society and has previously taught Sex and Violence in Pop Culture in the Department of Sociology.