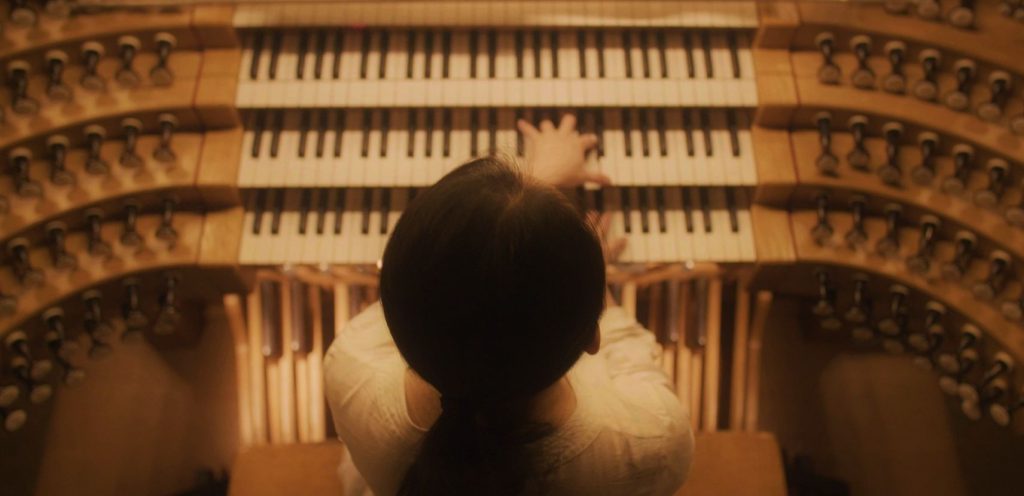 by Anne Chow
Pipe Dreams, directed by Stacey Tenenbaum
This documentary follows five young organists from around the world as they compete in the Canadian International Organ Competition (CIOC). Peppered with beautiful shots featuring intricate organ knobs and vibrant grand cathedrals, the film focuses less on the technicality of organ performance than on the lives and musical journeys of the featured organists. Tenenbaum also makes it a point to bring humor into the film, focusing on certain character quirks and piecing together edits that reveal the director's personality herself in addition to those of her stars. Pipe Dreams is a celebration of what makes these organists unique, an appreciation of the labor that goes into being a young competitive musician, and a cinematographic love poem to the ancient pipe organ.
Whereas one might wish for more information on the instrument or the competition itself, Tenenbaum does a beautiful job telling the stories of these five characters, who all have vividly different backgrounds and compelling motivations. Take, for example, Alcee Criss from Texas, who wants to bring jazz and the freedom of African American gospel to organ music. Having had no organ at his tiny home church where his father was a preacher, he fought to pursue his musical dreams by calling local churches and begging for lessons from their organists, and wants to succeed in this competition to honor the memory of his late mother. We have 19-year-old Sebastian Heindl from Germany, the youngest ever to compete in this competition. We have Yuan Shen, the first Chinese competitor in the competition, eager to live up to her father's expectations as a premier organist in China. There's New Zealand's Thomas Gaynor, on the verge of burning out after already competing in two international organ competitions. And finally, there's Nick Cappozzoli from Pittsburgh, who gives us a glimpse into the technicality of organ playing and how risky modernist music can factor into the competitive sphere.
Though Tenenbaum has admitted no background in musical knowledge, Pipe Dreams has a great understanding of cinematic rhythm, finding particular merit in its use of montage. Set to vigorous organ music, the film has moments where it nimbly weaves together shots of the organists, the instruments, and the cathedrals to effectively convey the grandiosity of the music and stakes of the competition.
Waves, directed by Trey Edward Shults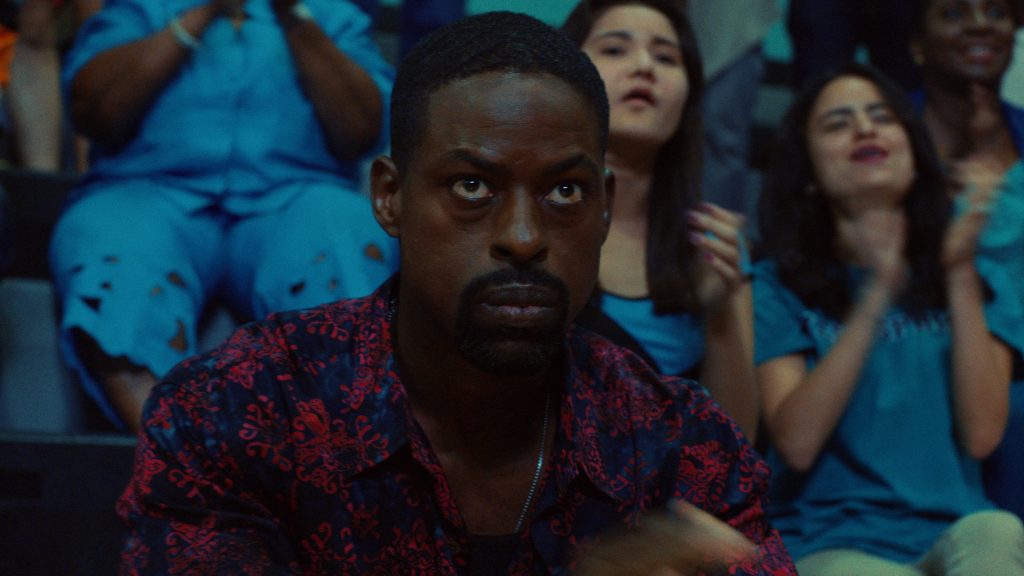 Rich with vibrant colors and flooded soundscapes, Waves is a film that grips its audience both in its action-heavy sequences and its quiet emotional swells. It is unique in its narrative structure, split into a clear before and after: the climax happens in the middle, and we switch protagonists from high school wrestler Tyler to his younger sister Emily. Waves does much work exploring the complexity of both romantic and familial dynamics, with a particularly delicate treatment of the father's relationships with his son, daughter, and wife.
Shults weaves through several cinematic and editing styles, reflecting the emotional journeys of the characters in a flexible manner reminiscent of the film's title. He makes the innovative choice to switch aspect ratios throughout the film, from wide to square back to wide, emphasizing the claustrophobia of the tragic climax and its slow healing release. The camera is often mobile throughout the first half, utilizing 360 revolutions freely as if capturing a music or dance video rather than a feature film. At times it seems the film's aim is to over-stimulate its viewer with its heavy sound design, loud hip-hop, and nonstop camera movement; at others, it finds a profound spiritual peace in long takes washed over with rhythm-and-blues.
The most formally compelling moment happens midway: we enter an expressionistic blur of colors that over the course of several minutes wash into Emily's face, an intense transformative experience that introduces the central protagonist switch of the film. Shults' bold choices may have varying degrees of narrative effectiveness throughout the film, but there is never a moment that Waves stops requiring its viewer's full investment: the film allows us to experience rather than merely see our characters' stories.
The Truth, directed by Hirokazu Kore-eda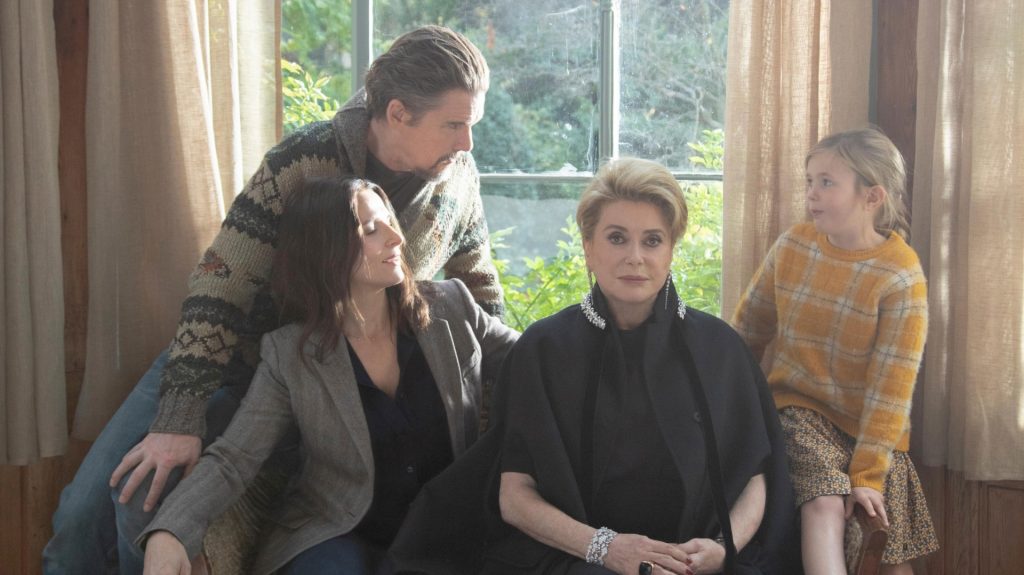 Strong in its subtlety, Kore-eda's quiet family drama features a reunion between a middle-aged French actress, Fabienne, and her screenwriter daughter, Lumir, following the publication of Fabienne's memoir. Over the course of the film, Fabienne and Lumir come to terms with their complicated relationship, Fabienne's aging career, and the memory of a young actress close to the family who had committed suicide some years prior.
The Truth is inherently reflexive, as it features an actress shooting a film about a mother who lives in space and only sees her daughter every seven years. Fabienne plays an older version of the daughter, and throughout the film struggles to view her own acting career alongside her young rising costar (who plays the ageless mother). The parallels between the mother-daughter themes in The Truth and those of the film-within-a-film lend to a magical quality whenever we see Fabienne's scenes being shot: even when we are in a futuristic sci-fi world, we are grounded in the implications of the very real drama happening between Fabienne and Lumir. Kore-eda reminds us not only that we are watching a film, but that the relationships we see on screen translate directly to the real world despite being masked in fiction.
Kore-eda's cinematography has a tendency to focus on mirrors, perhaps to show that these familial dynamics do not exist in a vacuum. Fabienne's and Lumir's relationship is mirrored in that between Lumir and her young daughter. Lumir finds her own feelings mirrored in those of Fabienne's character in her film. Fabienne's and Lumir's approaches to life as actress and screenwriter, respectively, are reflected in how they manage their relationship.
Whereas I wondered at parts if the exposition could have been handled more delicately—there is a moment where Ethan Hawke's character, Lumir's husband, gets drunk and recites Lumir's reasons for bringing her family to France—I greatly appreciated that the conflicts between Fabienne and Lumir was never entirely made explicit. Similar to how acting works, much of their relationship is expressed through half-truths or self-contradictory truths, in actions or words that may mean two things simultaneously. Fabienne's apology to Lumir is memorized as if from a screenplay, but that does not mean it is not genuine.
The Truth, like nearly everything I saw at the festival, features some kind of parent-child tension. Pipe Dreams' Yuan Shen is constantly under pressure from her father, yet still wants to make him proud. Waves' father figure pushes his son too hard and has to learn how to forge a new relationship with his daughter. The Bygone's cowboy Kip is struggling to balance his love for his father with a desire to keep a lifestyle his father has already given up. Within these different explorations of parent-child relationships, The Truth stands out because of the complexity of the relationships it portrays: things are never really one way or another; the tension between Fabienne and Lumir cannot be boiled down to one conflict alone. The film is content to not resolve this tension, simply acknowledging that Fabienne and Lumir mean something to one another within the changing textures of both of their lives. Even without a traditional third-act resolution, the viewer is left at ease. Perhaps Fabienne and Lumir were able to make those first few steps of reconciliation; perhaps their relationship will always be rooted in half-truths. Regardless, the something is good enough for now.