If you need to give administrative access to STA's, first click on the menu icon in the top right hand corner and then click on "Administration."
---
Then click on "Users."

---
Then click on "Add User" in the top right.

---
In "User Settings," fill out all the appropriate information about the STA you are adding, including the Username (use UT EID), Full Name, and Email. You may set up a password for them initially, and they can always go back and change it – if you do this, however, make sure to write down the password so you don't forget!
---
Then under "Membership and Roles" right next to the "User Settings" tab, you will first select the appropriate Group, which is "laits-sta-admin."
---
Then you will choose the Role for the STA, which is "Admin STA."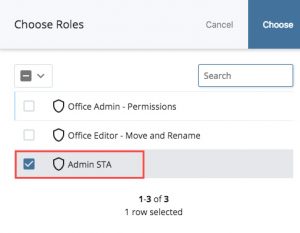 ---
Once you're done, click "Submit" at the top right!