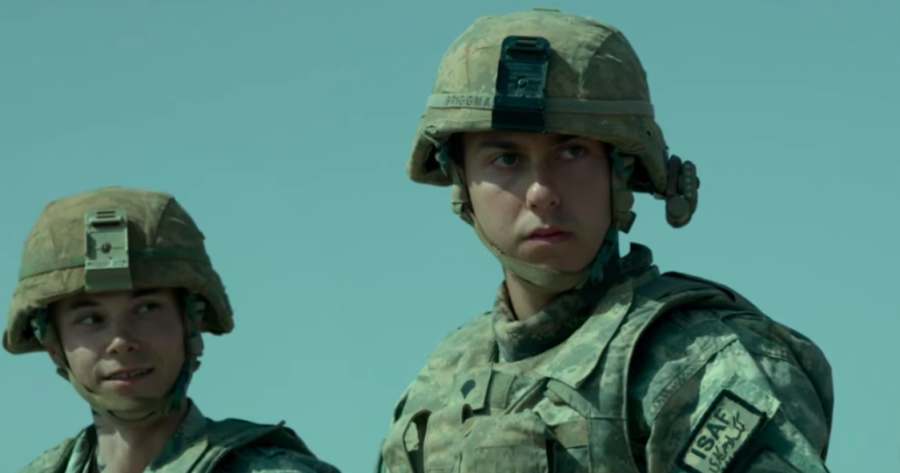 by Matthew Aufiero
Many of the films shown at the Austin Film Festival grappled with the problem of how to cope with the systemic and pervasive sexism that the #MeToo movement brought to international attention. Vast numbers of women spoke out against powerful men, and the public outcry over these instances of sexual harassment led to those powerful men being fired from or leaving their positions of power. In the wake of this movement, the films of AFF focus on shifting representations of femininity in cinema as well as examining the systems and cultures that led to the abuse.
Kill Team, by writer/director Dan Krauss, focuses entirely on male characters, but does offer a case study on how people in power can construct and enforce systems of abuse. The movie follows Nat Wolff as Andrew Briggman, a fresh-faced private serving in a platoon under sergeant Deeks, played by Alexander Skarsgård. When a landmine kills Andrew's first sergeant, the strange and soft-spoken Deeks is sent in to lead the platoon. The dynamics of the platoon change very quickly when Deeks orders Andrew to fight his comrade for a promotion. Deeks rewards Andrew for his ruthless display of aggression and cunning against his friend by putting him in a position of authority. Deeks gives Informal awards to the platoon for adherence to traditional chauvinistic warrior ideals and unquestioningly following his lead: rare steaks and Playboys, as well as ignoring their drug use.
His lead, however, takes the platoon into dark territory. Deeks expects Andrew to take the anger he feels from the loss of his old sergeant out on an Iraqi civilian detained in suspicious circumstances. When Andrew does not, he loses Deeks' favor. Soon the squad is murdering civilians and planting weapons on them. When Andrew raises doubts, the platoon responds by terrorizing him, shooting at him in the firing range. In the most chilling scene, Deeks sneaks into Andrew's bunk in the middle of the night and shows off a box of fingers.
Although there are vast differences between the extreme situation which Andrew faced in Kill Team and a Hollywood production company, the #MeToo similarities are worth noting because the movie presents such an exact blueprint for the development of systems of abuse. The nature of their deployment isolates the platoon with only Deeks as a moral authority. The movie emphasizes this with empty Fordian shots of the platoon alone in the vast Iraq landscape, which is itself their enemy due to landmines. The platoon can only find comfort and trust in each other, but these relationships turn toxic and magnify their morally questionable behaviors. When a soldier first kills squadmates, throw a party, and talk about the event as if the soldier had lost their virginity. No one considers whether the soldier killed justifiably. When not in combat, the soldiers act like any college student their age might, and even Deeks is humanized to some extent by his young son and offscreen deaths of his friends. These spots of humanity in otherwise inhumane characters are famous because they emphasize the potential that ordinary people have for committing terrible acts when placed in terrible situations.
In contrast to the toxic relationships in Kill Team, Portrait of a Lady on Fire, by writer/director Céline Sciamma, focuses on how loving relationships can form in a misogynistic society. Portrait follows Marianne, played by Noémie Merlant, as she paints a wedding portrait of Héloïse, played by Adèle Haenel. Marianne's task is more complicated than it seems because Héloïse refuses to sit for her portrait as a protest to her marriage with a man she has never met. Héloïse's mother asked Marianne to paint the portrait because Marianne can pretend to be Héloïse's walking companion, someone who stops Héloïse from throwing herself off of the island cliffs like her older sister.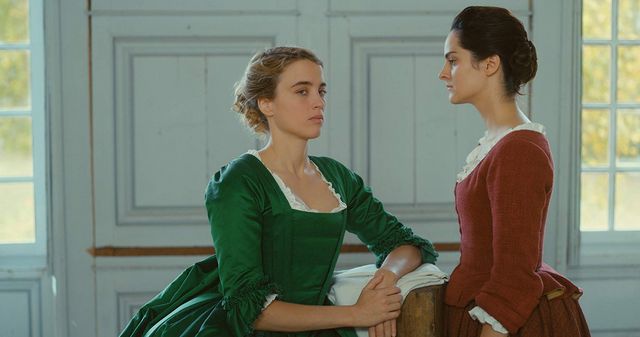 The portrait in this film morphs from a job for Marianne to something more. When Héloïse sees it for the first time, she asks, "Is this how you see me?" which drives Marianne to deface it. The metanarrative of this movie relies on visibility, and as their relationship grows, Marianne sees more of Héloïse. The portrait is a concrete depiction, not just of Héloïse, but of the fact that Marianne sees Héloïse when nobody else does. Unfortunately, this movie could not end with Marianne and Héloïse together, but, for a moment, two people in a system that did not appreciate or treat them right truly recognized each other. Portrait stands as a reminder of the importance of recognition even when that recognition is not able to entirely topple an oppressive system. Marianne and Héloïse do not overthrow the patriarchal society of 18th century France, but they create something beautiful, magical, and worthwhile despite their society.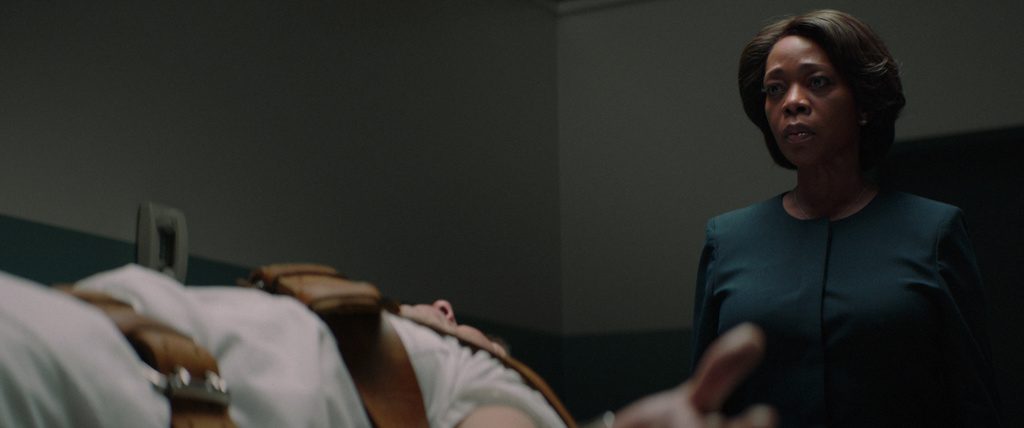 Another movie which explores systems of abuse and power is Clemency, by writer/director Chinonye Chukwu. The film as an object is entertaining because it led to Chukwu winning the U.S. Dramatic Grand Jury Prize at the Sundance Film Festival, making her the first black woman to win the award. It is itself an indicator that the systems of power in the film industry are being populated with different people.
While that is good news, the film is a refutation of the idea that having someone new in an abusive system will ultimately change the system. It stars Alfre Woodard as Bernadine Williams, a prison warden responsible for executing prisoners and opens with an execution gone wrong. Although this "failed" execution resulted in a torturous death for a prisoner instead of the officially sanctioned anesthetized death, she is given orders to execute another prisoner. The prisoner, Anthony Woods, played by Aldis Hodge, attempts suicide when he hears the news. The cruel execution and the suicide attempt prompt outcries from human rights groups, outcries strengthened by the possibility that Anthony is innocent. The fact that Anthony and Bernadine are both black does not refute the movie's portrayal of the death penalty as cruel and unjust. It may be the case that as Hollywood moves on from the #MeToo movement, it will take more care to diversify itself, and that is great, but diversification itself cannot make unjust systems just.