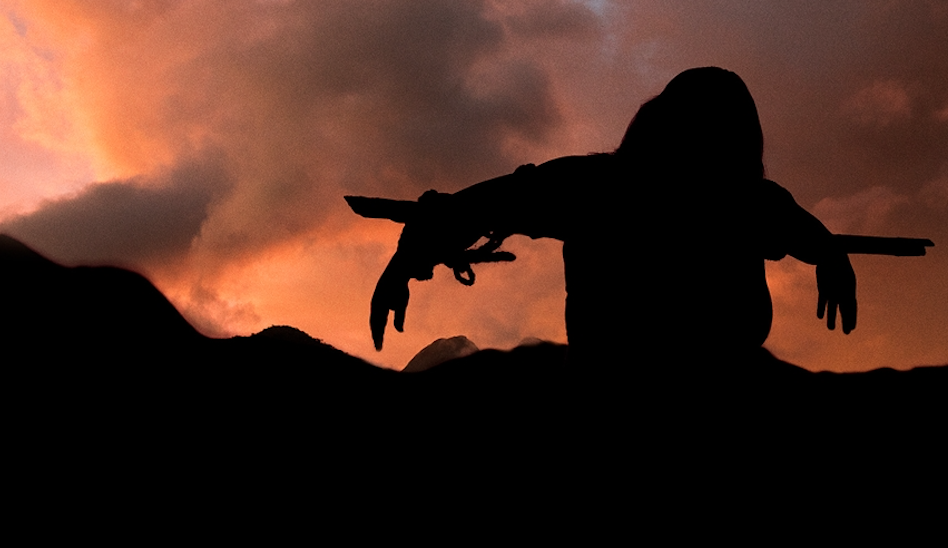 by Sindhu Raju
I enjoyed four films during Austin Film Festival: Macabre, Waves, The Truth, and Honey Boy, ranked in that order not in their liking, but rather in their viewing. It was through this film-filled experience that I got a glimpse of what film viewing is like outside of my typical Avengers binge or rom-com watch party. It is with an analytical, more patient lens that I bring to my reviews of these four films.
The theme I found most intrinsic to this selection of four films is forgiveness: specifically, how do we forgive, or should we even forgive? Excepting Macabre, the other three features each take a piece of the forgiveness timeline: initial response, acclimation, and acceptance. Waves, in its jarring response to the son's deed, enforces how the family reacts in their assumed duty to forgive kin. The mantra behind their forgiveness is that the power of love overcomes hate – words spoken by a preacher in the film. Next, we see forgiveness as acclimation with the star of Honey Boy, as he grapples with continuously forgiving his acerbic father's treatment and the entering and reentering loops of dislike and love towards this chilling figure. The last of this trio, The Truth, explores how a daughter grapples with forgiving several of her mother's behaviors: sugarcoating their relationship in her autobiography, allegedly, supposedly, or ambiguously causing the death of a rival actress (it was never clear), and not being emotionally available. This trio of films encapsulate the stages of forgiveness, specifically within the muddy, murky relationships of family.
Macabre, a film unlike the aforementioned three, was not my favorite movie of the four I saw. The film is not a tale of forgiveness, but rather a story in which a character moves far away from empathy, and it did not address a direct family. Macabre stuck out to me because it was the most "festival" of the films I saw that week. It was the most out there, the most unexpected, and had the greatest antithesis to the trio – it was a film not about forgiveness, but of how the protagonist journeyed away from consideration to bloodlust.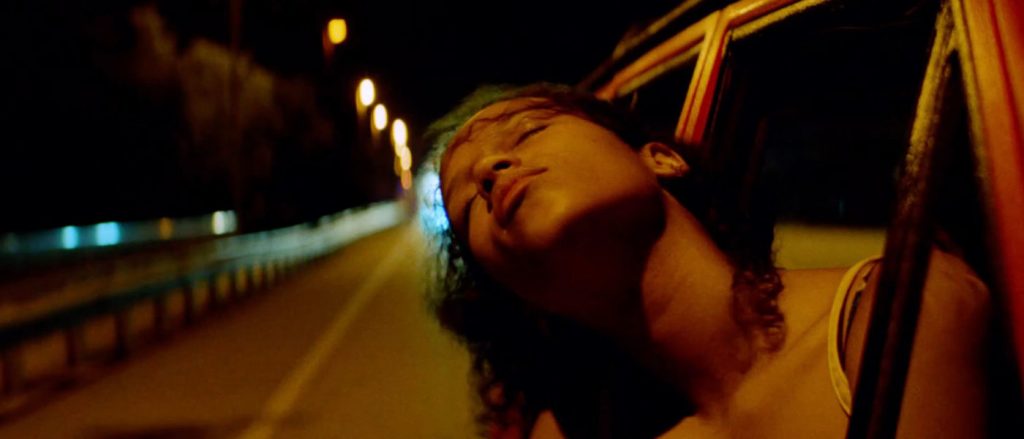 If I described Waves in one word it would by sensory, or perhaps, synesthesia. I was quite impressed by the creativity in which Trey Edward Shults, the director, communicated intensity to the audience. For example, the beginning sequence of the film involved constant sound, an almost whirlpool-like nausea of camera movements, and saturated colors to instill the main character's inner chaos. This telling through the senses – specifically sound and sight – was a key takeaway for me.
Shults' directorial choice to inundate the first half of the film with frontality, focusing in on the to-be one to be forgiven, inspired me to watch and interpret the director's intent beyond what is plainly shown on the screen. Movies like these that push a viewer to not sit passive but to rather interpret the symbols, Easter eggs, and clues, are what I have come to enjoy through this class. As for the thesis of the film, it was very clearly stated through the pastor – love shall overpower hatred – restated in the conversation between father and daughter. That is how we justify forgiveness. I would most certainly recommend this film if not only for its gripping, raw storyline, then for its artful technique.
Honey Boy argues that we should forgive family because they are our reality. In the movie, normalized, absurd actions between father and son such as juggling socks or comparing urine sounds shock the audience into realizing that they are a stranger to the protagonist's world: what makes perfect sense to him does not feel sound to us. Thus, we see forgiveness as a necessity to his world, acclimation as a tool for survival. Although I did not feel such a deep theme resonating throughout the film, I would still recommend it given its strong character performance and raw depiction given by Shia LaBoeuf.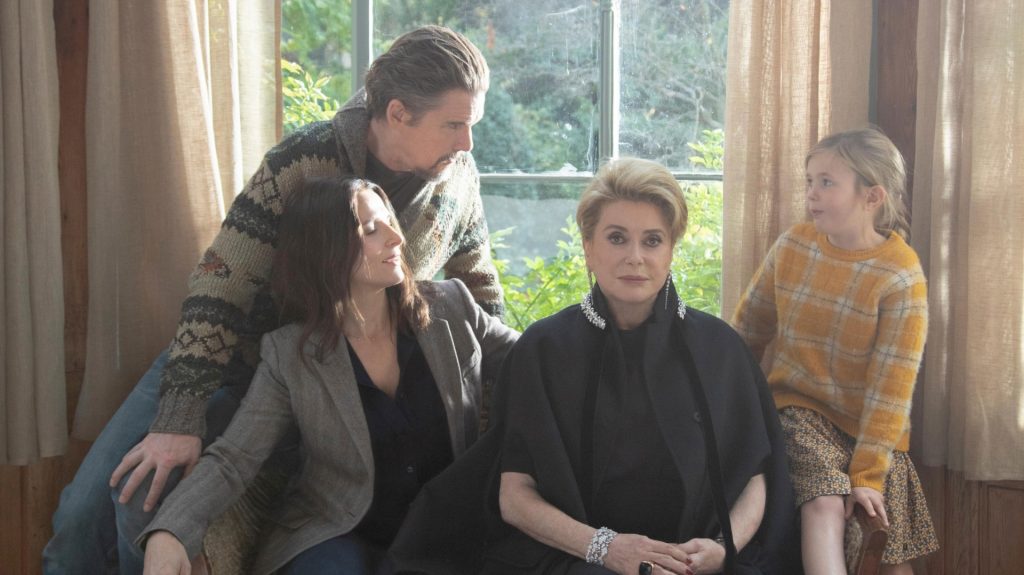 In the final film of this family trio, The Truth, we see how memories and past feelings can be rewritten to make room for forgiveness. For example, even though we see Lumir reconnect with various grievances from her mother – her emotional unavailability, her possible hand in another actresses' death, the faulty mother-daughter relationship described in her autobiography – the movie ends on a rather positive note: an attempt at emotional connection between the mother and daughter. By ending the film on such a whimsical interaction, the director (Hirokazu Kore-eda, of Shoplifters fame) keys us into a common thread in many familial relationships: the necessity to let bygones be bygones to move forward, and the rewriting of past memories, if not emotions, to move past one another's faults. As far as my recommendation goes, I would tell those who haven't seen Shoplifters to go and watch that instead. And to those who have seen that marvelous film, I would advise them to stick to it.
In looking at Macabre, we see how an individual (a detective) transforms from trying to understand a murderer, to not showing any potential for forgiveness at the end, and ultimately ruthlessly killing the force he was once trying to empathize with. A line that guided my interpretation of the movie was delivered from the head officer to our protagonist: "catch him, then understand him." At first our protagonist rejects the request, but at the film's end we see him shoot the murderer, fulfilling this prophecy.
The transformation of the main character is what I think truly sets Macabre apart from the rest. Up until this point, our protagonist was constantly trying to understand the murderer he was chasing after rather than shooting first. Although the killer would brutally and bloodily display the victims, our detective repeatedly declared that the motive must be justly understood. Ultimately, it came down to the murderer's targeting of the detective's most loved ones in the community – first his acting mother and then ultimately the mother of his child, that set the detective on a panicked rampage to find the killer. I find this examination in a change of values, or maybe more specifically a reconditioning of morals to fit one's emotions rather than one's rationality, that interests me more than the groundings of the other films.
However, Macabre's film techniques are lacking, and they seem rather overdone or forced. For example, the film continuously had shots that focused solely on the imposing mountains, frankly to invite a sense of imposing power and fear, but the continuous referral felt repetitious. In comparison to films such as Happy as Lazzaro that more artfully gave the natural landscape character, Macabre overplayed this element. Additionally, although the film did successfully fulfill its namesake – with macabre visuals of blood, and intestinal remakes of victims, as well as marvelous imagery of sudden deaths – I found much of this to be extreme and not helpful in furthering the greater strength of the film, which I considered to be the moral confusion of the protagonist.
I would recommend Macabre only to those movie-goers who enjoy a challenge. To those film lovers who will watch film purely for the sake of its interpretation, Macabre and its ambiguous nuance might be perfect for those craving uncertainty.