Log in to Cascade CMS: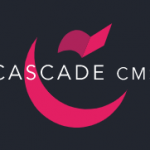 Either 1) Use the Search Bar
Search for a user in the top-right search bar. Select their user profile.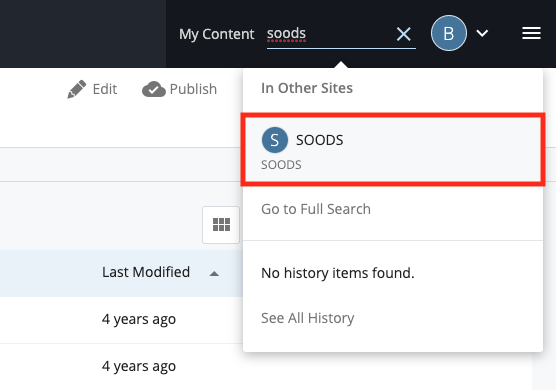 ---
In the user profile, click on the …More button, then Assume Identity.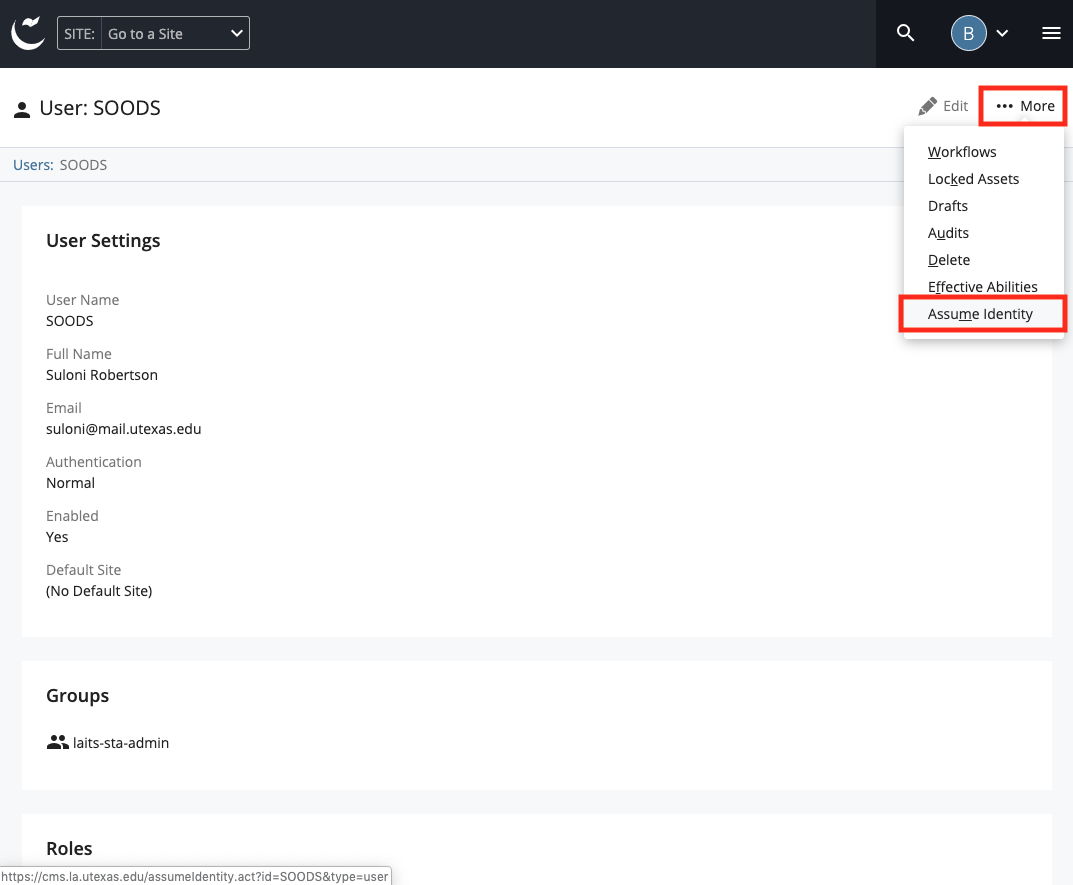 ---
Or 2) Go to Administration > Users
Go to the administration tab in the menu on the right side of the screen.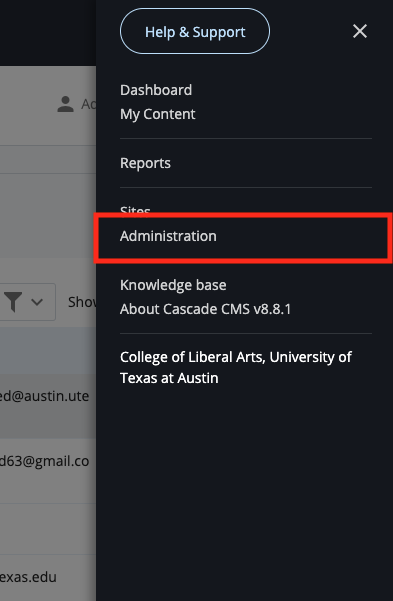 ---
Under Security and Authentication, click on Users.

---
Select a user and click on the button that says Assume this User's identity.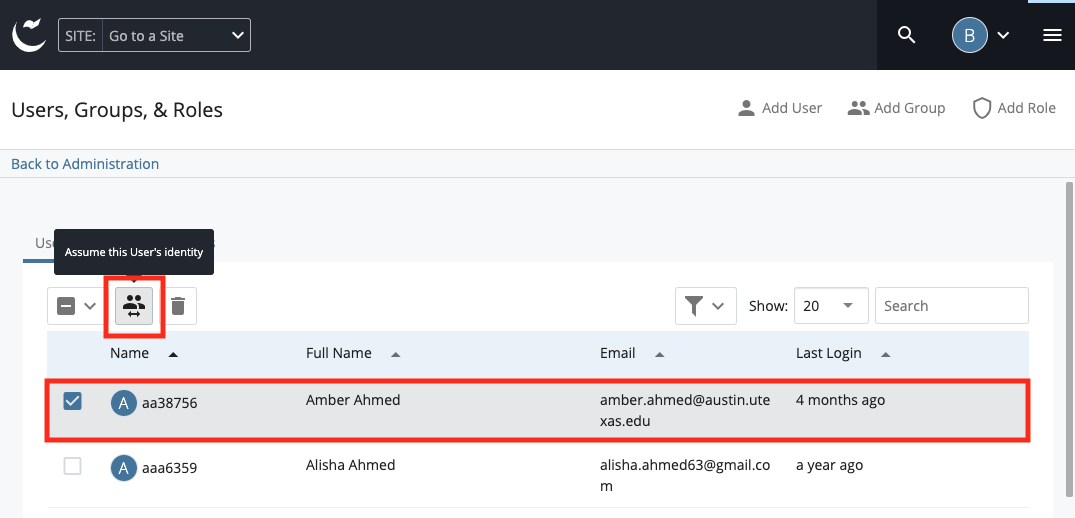 ---
The new identity will show up in the top-right of your screen. Click on the dropdown and click Resume normal identity when you want to go back.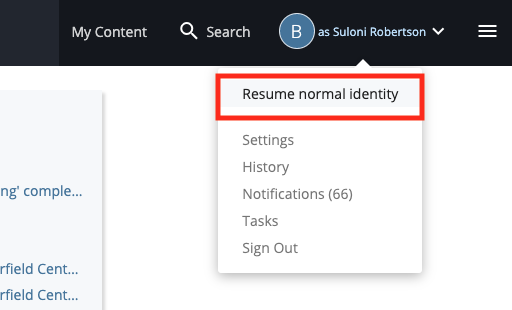 ---