Click on Finder.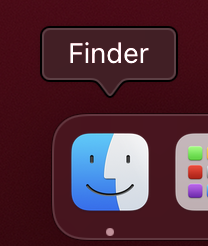 In the top bar, click on Go > Connect to server…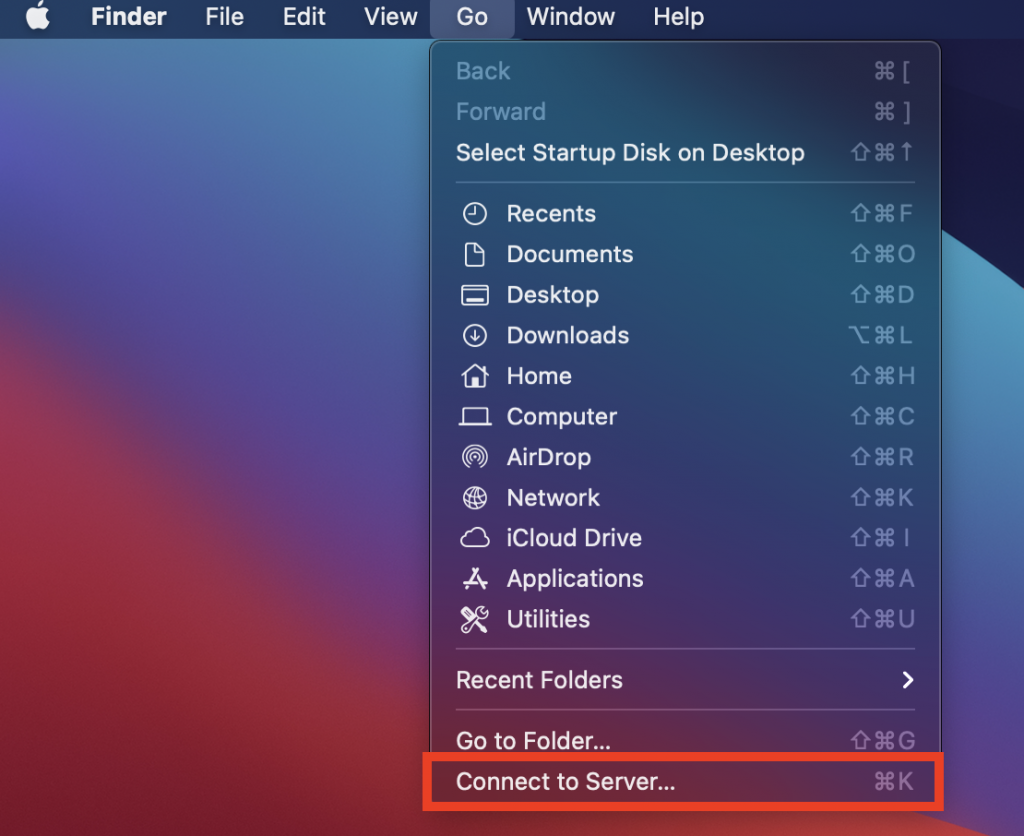 For the server address, enter smb://file.laits.utexas.edu and click Connect.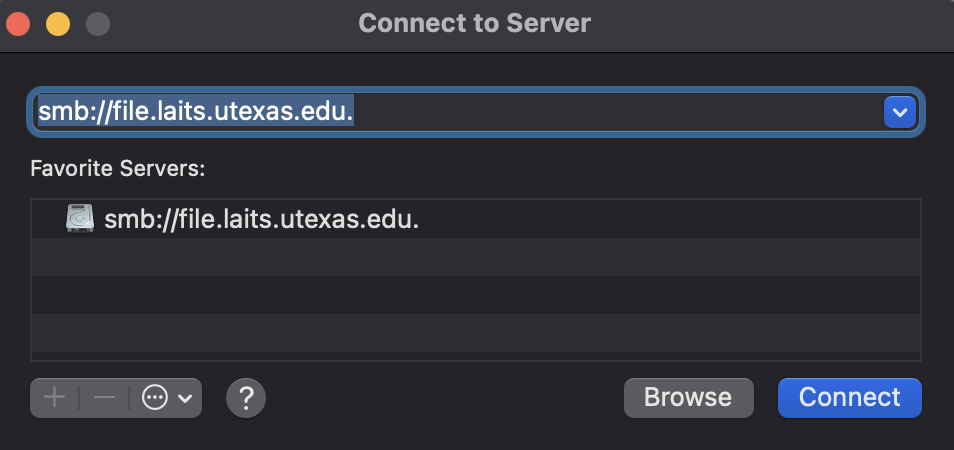 Login using your EID and password.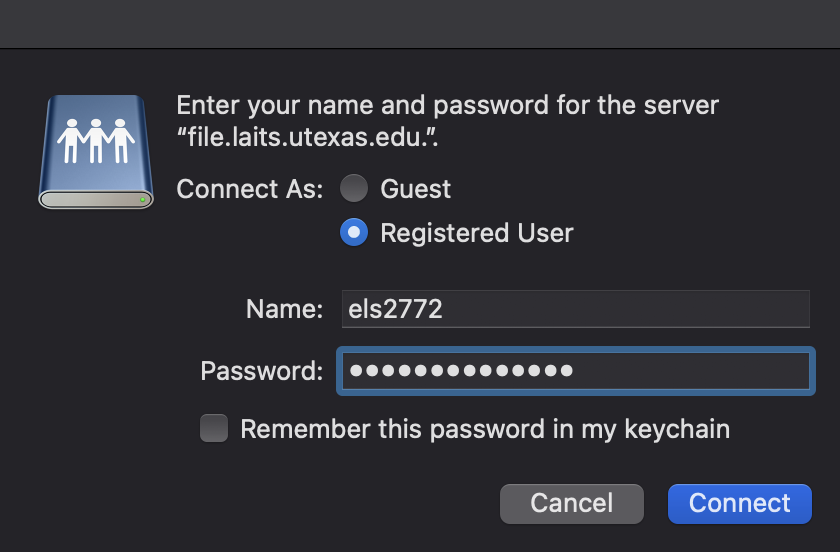 Select the "sta" volume, then click ok.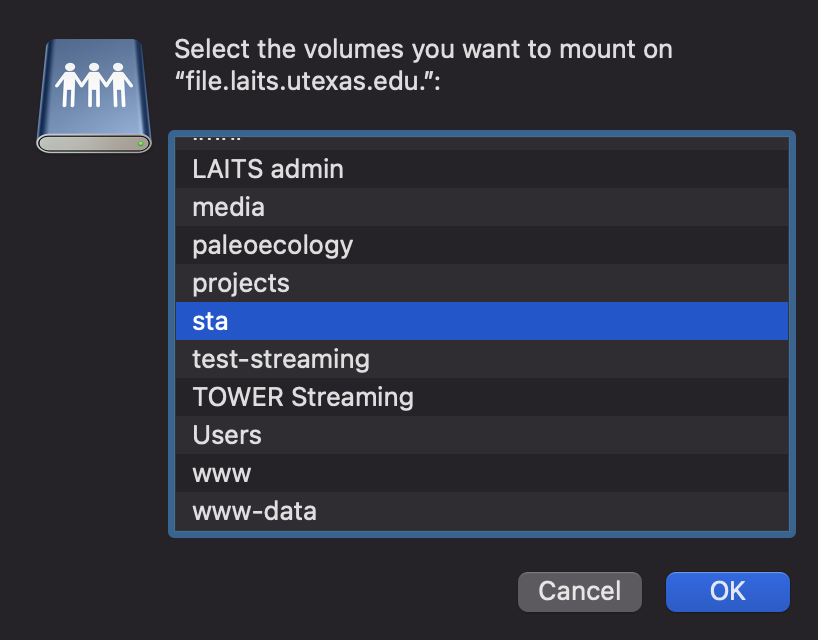 You should now see the STA Volume in your finder. You should also be able to find your personal STA folder.