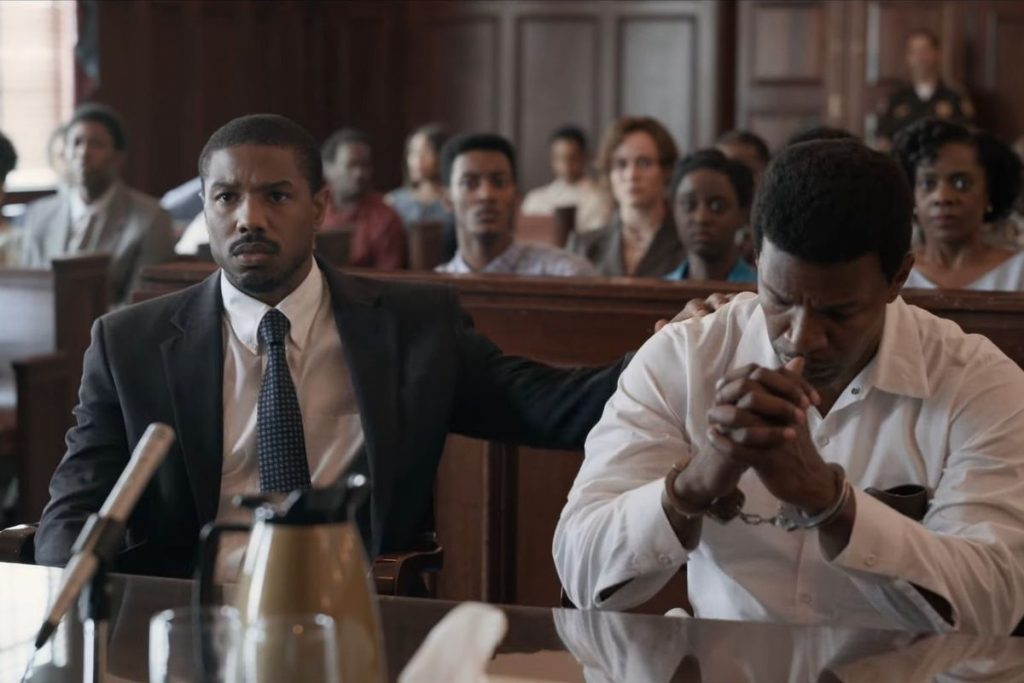 by Danielle Nwosa
Last Week at Ed's, Just Mercy, and Waves are films I saw at the 26th annual Austin Film Festival. Though they are seemingly unrelated at the surface, they all share the desire humanizing people who have committed crimes, a theme most prominent in Waves. These films feature diverse voices and ideas, but at their core they seek to depict honest stories about the human experience, regardless of an individual's status as good, evil, guilty, innocent, or somewhere in between.
Lawrence and Meg Kasdan's film Last Week at Ed's was a relatively short but moving documentary about the final days of Ed's Coffee Shop in West Hollywood, a beloved spot for inexpensive food and great company. The cinematic techniques employed by the Kasdans are simple but sufficient, allowing the viewer to focus on the true story of this documentary. Most shots are either an establishing shot of the outside of the diner or handheld footage on the inside. Over the course of the film, the viewer quickly becomes attached to Ada Blumstein, who took over the diner after her parents passed, and her dedication to her customers.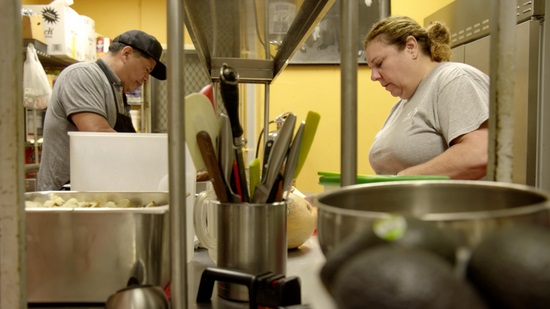 We also become acquainted with the diner's regulars, who come from all walks of life but find unity in their love for Ed's and the community they've built there. We learn that a number of them were recovering addicts, and have found great comfort in the support provided by Ada and her parents over the years. As she lovingly speaks about some of the diner's many casts of characters, the shot alternates from an "interview style," medium-close shot of Ada to footage of her interacting with said customers on a regular day. Through this aspect of the documentary, the viewer is able to meet people and learn about their life stories without judgement. In the past, Ada has even gone as far as to allow them to host their AA meetings or support groups in the diner after they closed for the day. Last Week at Ed's allowed former drug and alcohol addicts, that could easily be looked down on by society because of their struggles with substance abuse, to be depicted simply as people trying their best. The viewer feels their heartbreak as they say goodbye to Ada and Ed's on the day of its closing, because we too have developed an emotional connection to the diner, its customers, and all that it represents.
Just Mercy (directed by Destin Daniel Cretton) is a feature film based on the true story of Walter "Johnny D." McMillian (Jamie Foxx), who was wrongly convicted of murder and sentenced to death in 1988, and his lawyer Bryan Stevenson (Michael B. Jordan). In the film, Jordan portrays Stevenson's dedication to serving as a voice for the voiceless and commitment to criminal justice. While the film is centered on the story of McMillian, we also get to know some of his fellow inmates that Stevenson is also representing. One of whom is Herbert Richardson (Rob Morgan), a war veteran on death row. Richardson was sentenced to the death penalty after he created a bomb that killed a young girl. His heinous crime suggest that he is the least deserving of mercy. However, the film portrays his chronic PTSD and close relationship with McMillian in a manner that conveys there is more to the man than his crime. Richardson's storyline culminates in his execution by the electric chair, a horrific death that is harrowingly depicted.
The film's formal decisions were not particularly memorable in comparison to the story of the McMillian and Stevenson. However, in the scene depicting Richardson's death, Cretton effectively uses sound to draw the viewer into an event few witness in person. The hopeful, old church hymn Richardson selects as his execution music hemorrhages into the shots of him being prepared for his execution, praying with Stevenson before he is taken to the electric chair, and during his procession to the execution room. Moreover, the clamorous noise of the inmates running their metal cups along the bars of their cell doors to remind Richardson that they are with him echoes into the execution room and heightens the emotion of this tense moment. His life and death stay with viewers for the rest of the film as we find ourselves rooting for Stevenson and McMillian in their pursuit of justice. After experiencing one wrongful death by execution, another is painfully unbearable. Although Richardson was a convicted criminal with the suit to match, Just Mercy allows the viewer to sympathize with his situation.
The anchor film in this exploration of the reoccurring theme of humanizing criminals is Trey Edward Shults' Waves. The film is a beautiful depiction of a modern-day, Black family navigating life, love, and its unexpected challenges. Waves is uniquely structured in two parts with the first focusing on the family's older son Tyler (Kelvin Harrison Jr.) and the second on their younger daughter Emily (Taylor Russell). Starting in the beginning of the film, the camera takes on a distinct presence through its 360 degree revolution around Tyler in his everyday life, from being out with his girlfriend to training with his high school's weightlifting team. The sound of loud, unintelligible music also hemorrhages in and out of the opening scenes. The camera movement and use of sound here form the visual vernacular of the film, and are successful in allowing the viewer to step into the character's world and see things as they do. This point was emphasized by Shults in the film's talk back after its AFF screening, and is further depicted in the difference between the rowdy and electric first half about Tyler versus the slower, more reflective second half about Emily.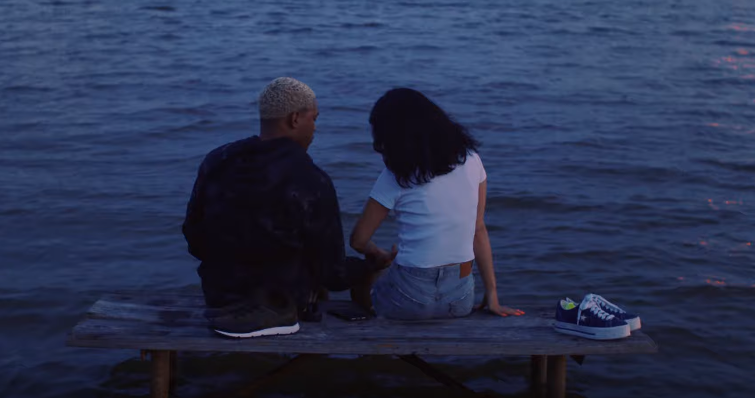 Through Tyler's storyline in Waves, we see a young man lose everything that defines him and young love that end in disaster. The unfortunate situation that leads to Tyler's unintentional, egregious murder of Alexis (Alexa Demie) and their unborn child is difficult to watch and his subsequent guilty sentence to life in prison shatters his family. Because the film's climax is preceded by the viewer watching a sweet love grow tumultuous and a successful family facing strain, we don't see Tyler as the monster the rest of his community believes him to be. From the close-up on Tyler in a red wash of color as he is speeding in his father's truck before the incident to the long shot of him sitting alone in the prison cafeteria after his sentence, we witness his fleeting rise and fall. Waves allows us to experience the entirety of Tyler's story in a world where only its tragic ending would be plastered in the news. Thus, Tyler's humanity is addressed despite our society's quick tendency to label him as unforgivable. In the second part, we are also able to watch Emily endure her journey to coming to terms with what happened and forgiving herself and her brother.
Waves also touches on this theme of humanizing criminality in other aspects of the narrative. During Alexis' struggle to decide whether or not to keep the baby, they visit an abortion clinic and are forced to face a group of accusatory protestors. In the moments before she enters the clinic, Alexis is considered a murderer by the protestors, but the viewer has seen what led to this decision and the fallout that occurs when she decides not to go through with the abortion. Later on, we learn that Emily's boyfriend Luke (Lucas Hedges) has an estranged, abusive father diagnosed with cancer. Prior to visiting him, Luke expresses no sympathy for his father's condition but once he sees him on his deathbed, he has to confront his conflict between who is father was and is. Luke is then able to forgive him for their damaged relationship and receive closure after he dies.
Waves stands out in its ability to effectively dive into the complex and messy relationships of a family under acute stress as they grapple with a new normal and find healing and hope for the future.