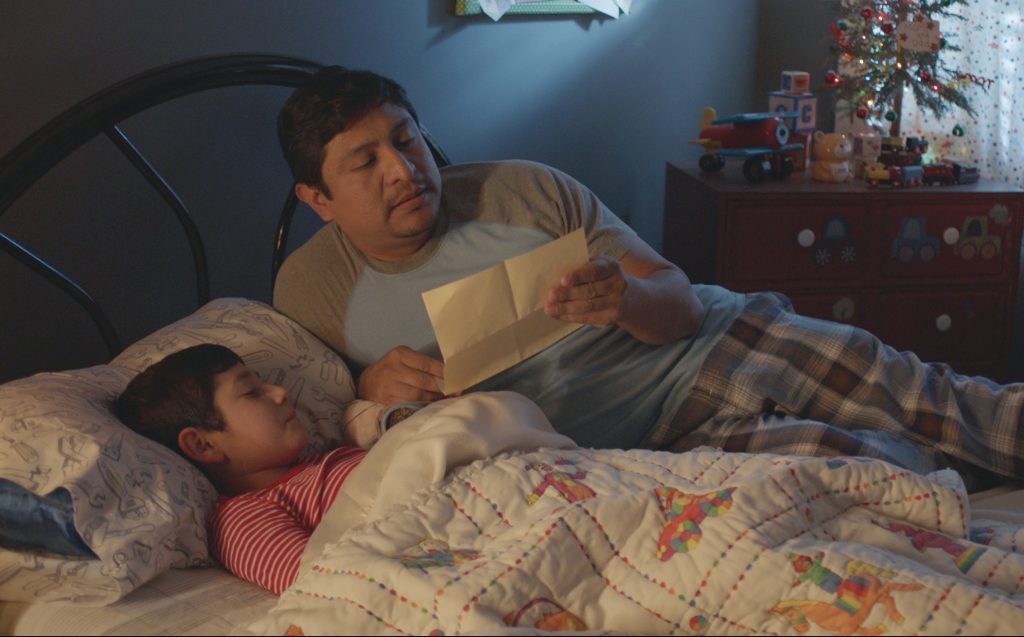 by Phoebe Anderson
Everything's Shorter in Texas, presented by The Texas Film Commission (TFC) at the Austin Film Festival, featured six short films, each unique in vision but some more effective than others.
Bibi follows a young Latino man who has to reconcile with his father's death years after his father rejected him for his sexuality. The editing and cinematography effectively advance the narrative, and while the plot felt overdone, the writers — J.M. Longoria and Victor M. Dueñas, who also acted as the director — brought a unique perspective to the piece.
Another short featured by TFC was Heavenly. Directed and written by Ya'Ke, the short follows a young black woman who becomes wrapped up in a system of prostitution and violence. Yarne, written and directed by Andrew Krakower, follows two young child monks and their friendship. All of these films brought diverse and politically involved stories to the screen, however Yarne was the most engaging and effective short of the series.
Yarne's strength comes from its characters: Sonam (Konchok Rangdol) and Tashi (Dawa Dorjee), who are played by real child monks. This is one of the many aspects of the short film that appear to draw influence from the Italian neorealist tradition. Rangdol and Dorjee's performances were honest and varied. The boys allow audience members to see themselves in the characters. After all, the story is a variant of what many of us experienced as children and continue to struggle with as adults: dealing with the class bully. All of the children bring energy and joy to their roles. Their smiles are contagious. Rangdol endears audiences with his honest and subtle expressions of excitement, anger, and fear. When Tashi steals Sonam's money, I could feel the audience members stiffen. Some even voiced their objections, murmuring "No!" Although most of us knew what was coming, we still felt for Sonam due to Rangdol's alluring performance.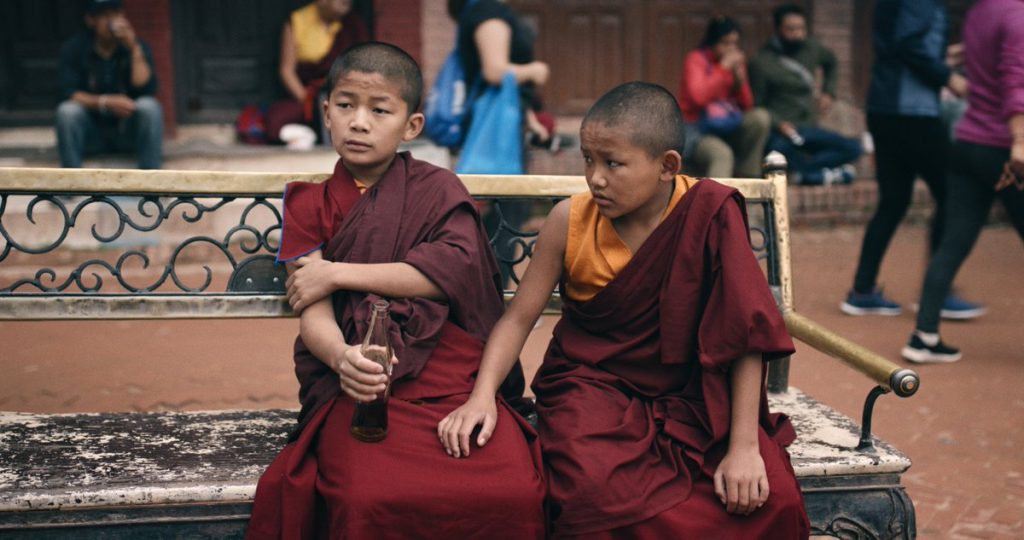 The audience also appeared engaged by Bibi and Heavenly; however, their reactions were not as strong as those inspired by Yarne. In Bibi, Solis is given the address of his father's caretaker due to his father's wishes. When he gets there, he is faced with a handsome man who appears romantically interested in Solis. This invoked "Aww"s from the audience, though the crowd did not exhibit this deep attention throughout the piece. Furthermore, audience members appeared shocked by the ending of Heavenly as the main character, Crystal, stabs a violent and controlling classmate of hers. While the audience seemed to be engaged in the ending scenes of Bibi and Heavenly, it did not exhibit this level of care throughout the piece. In contrast, the room felt rapt throughout the whole showing of Yarne. There was group laughter at multiple times in response to the short's comedic moments, and attentive stillness in response to the dramatic scenes.
Audience attention was not the only aspect that distinguished Yarne from Bibi and Heavenly. The overall narrative of Yarne felt more genuine and subtle than the other two. Heavenly felt heavy-handed, telling the story of a woman struggling with abuse who can only exercise agency through violence and murder. This trope appears often and is not as empowering as male creatives seem to think. The narrative also threaded flashbacks and dream sequences in a way that was more disorienting than effective. While stories of young women dealing with prostitution and violence are compelling, Ya'Ke created an empty world that left me wanting more of the character and less abstract dream sequences.
Bibi approached an increasingly common premise with a new take. Solis and his father write letters to one another when the subject matter is too difficult to speak aloud. The use of letters builds Solis's father as caring and loving, doing his best after the death of his wife and Solis's mother. The father character is then stilted by faulty writing. When Solis learns his father had accepted him long ago, I could not help but think the narrative was forced in order to simplify the story. If his father accepted Solis, he would surely want him to know before he died. Why would he set his son up with his caretaker but not give his son a call in the years before his death? It is hard to feel the emotions the director pushes us toward at the end, because I could not stop thinking, "But why?"
The narrative for Yarne, on the other hand, was robust although the story was simple. One child is a bully, and one child wants a soccer ball. The film is a slice of life film that draws in audiences through world building and sympathetic, complex characters. Set in a monastery in Nepal, audiences unfamiliar with monasteries are given insight into a new world where children learn in a small schoolhouse, chase each other around the monastery, and spend all their allowance — which are donations to the monks  — on sweets and Coca-Cola. There is one moment where the film's resolution is lowered, and is edited to feel like slow-motion. We realize this is because one of the children has stolen an elder monk's iPhone, and they are playing around with it, recording slow-motion videos. This simple moment reveals the underpinnings of the world of the monastery: finding joy and beauty in the small events.
Yarne's world-building is enhanced by the character building. The simple characters, the bully and the protagonist, are made complex through the actors' performances and the minimalist script. The script keeps the short from falling into the trap of character stereotypes. Instead of hearing the kids complain about Tashi, we see Tashi's mean streak when he drinks all of Sonam's coke for which they both paid. Director Krakower appears to derive inspiration from the "show, don't tell" philosophy. Instead of hearing how manipulative Tashi can be, we see it. This allows the audience to empathize more fully with the characters.
Bibi and Heavenly were both engaging shorts with important themes, however Yarne stood above them. Yarne did not overcomplicate its plot like Heavenly nor did it compromise its characters half-way through the piece like Bibi. Instead it found the endearing moments of a simple premise and used these to build an exciting world and set of characters. Furthermore, the ending was inspiring and led audience members to lean in. When Sonam and Tashi rekindle their friendship, and Sonam forgives his friend, we are asked to let go of our own grudges. As the film fades out on Sonam and Tashi in fits of laughter, we are asked to laugh too.