If a new STA is being added to the COLA Web Editor, you will not be able to add them to an office normally through the People tab.
You need to first navigate to the Offices page.
Search for "Admins – Cascade and CLA Feed" and click on Staff.

Click on the Add button in the upper right corner.

A dialogue box will appear. Insert the STA's EID into the search bar and click Add.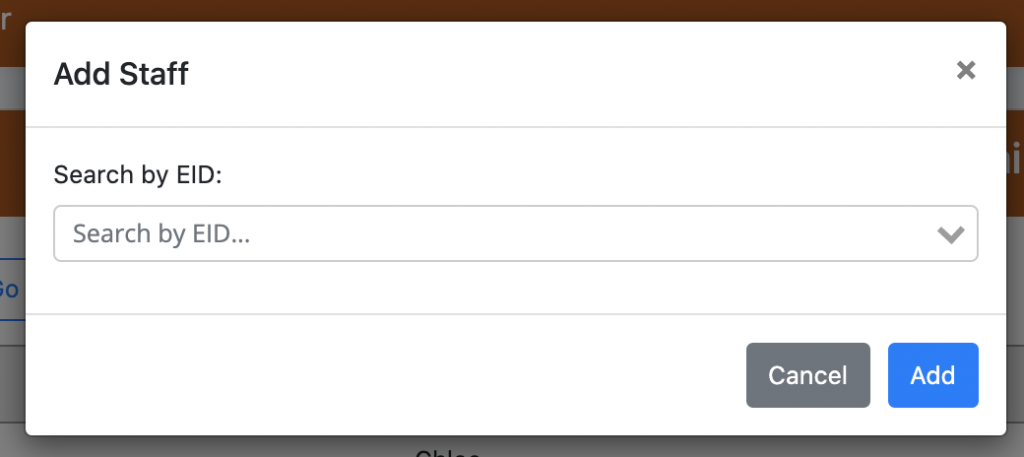 Once you've completed this step, you can go to the People tab and affiliate the STA to other sites. See Creating a New Unit Site in Cascade for how to do this.