Research Questions (RQ) is Q&A series profiling the faculty, graduate students, and alumni of the Sociology Department at the University of Texas at Austin. In brief conversations, this series looks at the diverse projects, interests, and sources of inspiration within the UT-Austin sociology community.
This week we check out the exciting projects of graduate students Pamela Neumann and Kate Henley Averett.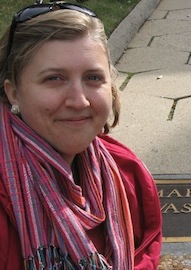 Research Questions (RQ): Pamela, what brought you to the field of sociology?
Pamela Neumann: I've always been interested in social inequalities, but during undergrad I approached these problems mostly through the study of electoral politics and state institutions. Post-college, I had several formative experiences working for non-governmental organizations–first in San Antonio and later in Nicaragua–which ultimately led me back to graduate school, initially to UT's Latin American Studies program. When I began my graduate work, I was fairly certain that I would eventually return to the development world, but that all changed after doing fieldwork in Nicaragua for my thesis. I realized that I had a passion for doing ethnographic research, and writing about the daily lives and struggles of women–so, with the encouragement of a couple faculty mentors in UT's sociology department, I decided to dive in. And I'm so glad I did.
RQ: What's your favorite thing to do in Austin?
PN: It's hard to pick just one! Certainly the many warm and sunny days year round make it easy to spend a lot of time outdoors running or hiking. I also have a serious breakfast taco addiction, and there are more than a few great places to grab those around here.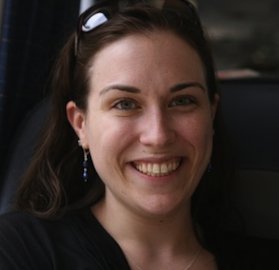 RQ: What brought you to the field of sociology?
Kate Henley Averett: I took a somewhat winding road to get to sociology. When I began my MDiv program at Harvard in 2005, I was really interested in working with teens and young adults around issues of sexuality and spirituality, and was especially concerned about young queer people experiencing religious-based bullying due to their sexuality and/or gender expression. I grew frustrated during my program that I wasn't able to find enough research about these issues to inform my career path, which was my first clue that maybe a research-based academic career was the logical next step for me. I spent a couple of years after finishing my masters doing a lot of reading and soul-searching, and when I realized that most of what I was reading were books written by sociologists, I decided to start researching sociology graduate programs.
RQ: Kate, do you have any exciting news in the works?
KHA: I'm currently working on a study that I'm really excited about, interviewing LGBTQ parents of young children about their parenting philosophies and experiences with a specific eye toward thinking through the intersections of gender expression, heteronormativity, and parental expectations in shaping the gendered lives of children. I'm doing a conference course this semester with my faculty mentor, Dr. Christine Williams, to work on preparing a paper for journal submission out of these interviews. Not only am I getting great on-the-ground research experience, I'm also getting tons of ideas for dissertation topics.
—-
Pamela Neumann is a PhD student in the Department of Sociology at UT-Austin. She earned her MA in Latin American Studies from UT-Austin and her BA in Politcal Science from Trinity University (San Antonio). Her master's thesis focused on the trajectory and effects of women's participation in community development in rural Nicaragua. She was particularly interested in how women's involvement in the public sphere affected their own daily routines and household dynamics. Her broad areas of interest are gender, political sociology, poverty and development, and collective action, with a regional focus on Latin America.
Kate Henley Averett is a second year doctoral student studying gender, sexuality, and childhood. Originally from the Boston area, Kate has a BA in Religion from Mount Holyoke College and an MDiv from Harvard University.