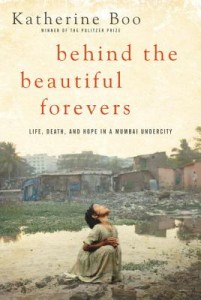 Katherine Jensen and Javier Auyero review Katherine Boo's Behind the Beautiful Forevers: Life, Death, and Hope in a Mumbai Undercity (2012), Sebastián Hacher's Sangre salada (2011), and Josefina Licitra's Los Otros: una historia del conurbano bonaerense (2011):
Excerpt
"Every great city," wrote Friedrich Engels, in The Condition of the Working Class in England, "has one or more slums, where the working-class is crowded together. True, poverty often dwells in hidden alleys close to the palaces of the rich; but, in general, a separate territory has been assigned to it, where, removed from the sight of the happier classes, it may struggle along as it can … The streets are generally unpaved, rough, dirty, filled with vegetable and animal refuse, without sewers or gutters, but supplied with foul, stagnant pools instead." More than a century and a half later, the subproletariat still inhabits treacherous, dreadful grounds in today's megacities. With close to a third of the world's population living in informal settlements, many of them mired in misery and violence, the need to understand and explain their lives is as imperative as it was when Engels first wrote these words. Three recent books here under consideration take up this task in two very distinct cities, Buenos Aires and Mumbai, dissecting the material and symbolic dimensions of life on "the other side." These vivid portraits convey the external and internal forces that shape and sustain the slum's challenges, its struggles, its relentlessness, and its cruelty.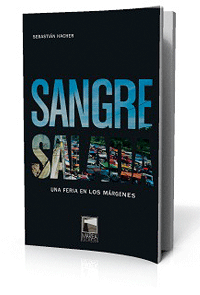 A dexterous combination of detailed, in-depth reporting and crisp, dynamic writing heeds the calls that urban ethnographers have been making for the past three decades: calls for capturing the viewpoint of those living under oppressive conditions, calls for thick descriptions of their lives and circumstances, calls for narrative writing that appeals to larger publics and politics. These are not only engaging books to read, however. While teaching about the trials and tribulations of residents of stigmatized territories, these three texts provide elements to outline a much-needed political sociology of urban marginality. They describe many of the ways in which the state is deeply implicated in the fate of what sociologist Loïc Wacquant calls "territories of urban relegation."1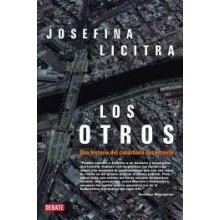 Privileging the showing more than the telling, authors Boo, Hacher, and Licitra not only allow readers to make the connections between structural forces (such as informalization of the economy or deproletarianization or changing labor markets dynamics) and the lives, behaviors, and beliefs of those at the bottom of the sociosymbolic order. They also demonstrate how the state regulates poor people's lives sometimes overtly (in the form of police repression, forced evictions), other times covertly (through extortion and intimidation) reproducing much of the precariousness, vulnerability, and violence that define them, and ultimately keeps the dispossessed in their (to a large extent) invisible place.
Click here for the full review at Public Books.