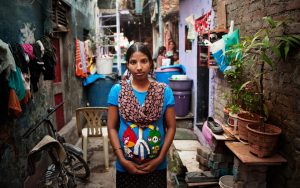 Both second-year doctoral student Vrinda Marwah and professor Sharmila Rudruppa have pieces discussing the new legislation on surrogacy in India.
Vrinda notes:
Since the 1990s, India has seen a fall in the labour force participation of women, and a rise in informal sector jobs that are characterized by poor pay and difficult working conditions. This is not to say that surrogacy is the answer to the problems of this class of women; if anything, research has also shown that these lives, lived on the margins of society, are too precarious to be greatly improved by one, or a few, lump-sum payouts alone. And yes, the working conditions for surrogates in India leave much to be desired.

However, bans are certainly not the answer to these problems. Bans create black markets and greater vulnerability. We know this from the kidney trade. And they also take away an economic option from working-class women, without doing anything to ease the crippling precariousness that characterizes their lives. All bans do, then, is alleviate our conscience with the thought that we have acted, when actually we may have done more harm.
Read more from Vrinda at Live Mint!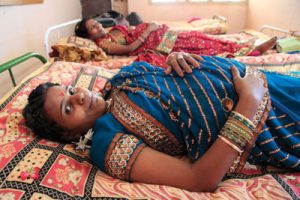 Sharmila argues:
Feminist ethicists have been asking for deeper regulations of the surrogacy industry in India. But on August 24, 2016 the Indian government went ahead and moved closer to deregulating the industry when the Union Cabinet cleared the Surrogacy Bill 2016. The new bill bans commercial surrogacy altogether, but leaves the door wide open for altruistic surrogacy where no money shall be exchanged between birthing mother and commissioning parents. This new bill will lead to far deeper exploitation of indigent women who are now expected to labor for free.

This is not to say that the practices of global surrogacy have been egalitarian. In various fora, along with other feminist ethicists, I have argued that surrogacy in India has been based on unfair labor conditions for surrogate mothers. The regulations to date had privileged clients over surrogate mothers; provided no enforceable guidelines on the number of embryos to be transplanted; no guidelines on the number of times a woman could be hormonally hyper-stimulated for the purposes of commercial pregnancy; no choice for the surrogate mother to carry her pregnancy to term or opt for an abortion, or even choose how to birth her contracted child; and finally, very little ability to bargain for better wages or working conditions.
Read more from Sharmila at The Huffington Post!