Our "On the Market" series is back, featuring UT-Austin graduate students who are on the job market! This series provides sociology graduate students a space to share their research and exchange advice and insights about the job search process.
This installment features Robert W. Ressler, a doctoral candidate and Population Research Center Trainee: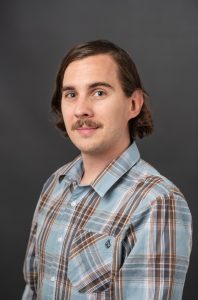 Robert reflects on his
previous experiences on the market
 and discusses the insights that he has gained. When asked about his advice for graduate students going on the academic job market, he writes:
Keep up the hard work, and go easy on yourselves. Honestly, looking back over the last two years I can acknowledge that things have not necessarily gone "according to plan," but also that plans and priorities change. Just like everything else, the tenure-track system is rigged in favor of those with the most resources (social, cultural, and economic), so I've felt like it's important to remember to pursue opportunities that reflect the reasons that I went to graduate school to begin with: to make a meaningful impact in the communities to which I belong. I moved away from Texas during my last year of graduate school for my husband to pursue a job opportunity, finished my dissertation from afar because it was a requirement for a fellowship from the department, graduated (!!), learned a lot, and began working in new places that I would never have predicted. While I'm still applying for jobs in search of what feels like an ever elusive tenure-track position, I'm also teaching adjunct at Gonzaga University, continuing my research projects in partnership with working groups at UT, contracting for an educational nonprofit in the midst of a program evaluation, and will be picking up teaching an online course at Washington State University next spring, too. All of these opportunities came about not because of my applications, but because of personal and professional connections to communities that had a need that I could fill. During these past two years I've also started singing in a community choir, explored a new city, and made some wonderful new friends.
I still feel like a sociologist, and still see myself as an academic researcher and teacher, and plan to continue pursuing this career. In that endeavor I'm maintaining my participation in professional organizations, and I'm still publishing new work (a recent article in 

Social Science Research

 on Latina/o enrollment in early childhood education, for example, can be found

here)

. That one took nearly five years from running the first models to publication! Last cycle I had a few on campus interviews that I received very positive feedback over, and my C.V. is constantly improving, so I am trying to remain optimistic for this year. I've expanded my application pool this year, and have currently applied to 24 positions and counting in Sociology, Public Policy and Administration, and Human Development and Family Sciences. You miss 100% of the shots you don't take, right?
Some practical advice that's gotten me even this far would be to consider all the opportunities that are available to you, try not to hold yourselves to someone else's metric of success (but do try to get a sole-authored publication ASAP), find and maintain positive working and professional relationships with your advisers (mine have been a life-line; don't settle for anything less), and remember that each of us is on our own unique journey.