Fri, Oct 4, 2013 • 12 PM • CLA 1.302B
This lecture examines the policy consequences of increased longevity and extended disability among Mexican-American elders. The work is informed by a study that employs growth mixture models and life table techniques to analyze patterns of decline in functional capacity measured by objective Performance Oriented Mobility Assessments (POMAs) in a cohort of 3,050 Mexican-origin elders who were initially interviewed in 1993-1994 and followed up at six points over the subsequent seventeen years. The main objectives of the study were:  (1) to characterize the functional capacity trajectories and mortality experiences of the original cohort, (2) to identify those factors accounting for differences in trajectories, and (3) to determine the proportion of life after age sixty-five in which an individual suffers from serious functional impairment.  Results reveal three general patterns of decline (1) high initial functioning followed by decline (48% of the sample); (3) moderate initial functioning followed by decline (37.5% of the sample) and (3) poor initial functioning followed by continuing poor functioning or slight improvement (14.5% of the sample).  On average, members of this cohort spent more than half of the period after sixty-five and before death or censoring with significant limitations in physical functioning.  Significant gender and nativity differences emerge.  In general, the data show that although Mexican-origin individuals live long lives much of the period after age sixty-five is characterized by serious functional impairment.  Implications of the lack of substantial compression of morbidity for the health and economic well-being of older Mexican Americans and their families, as well as for health and long-term care policy, are considered.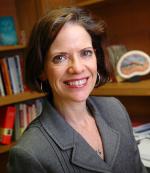 Jacqueline Angel – jangel@austin.utexas.edu
Population Research Center, Lyndon B Johnson School of Public Affairs and Department of Sociology, The University of Texas at Austin
Sponsored by the Population Research Center (PRC).