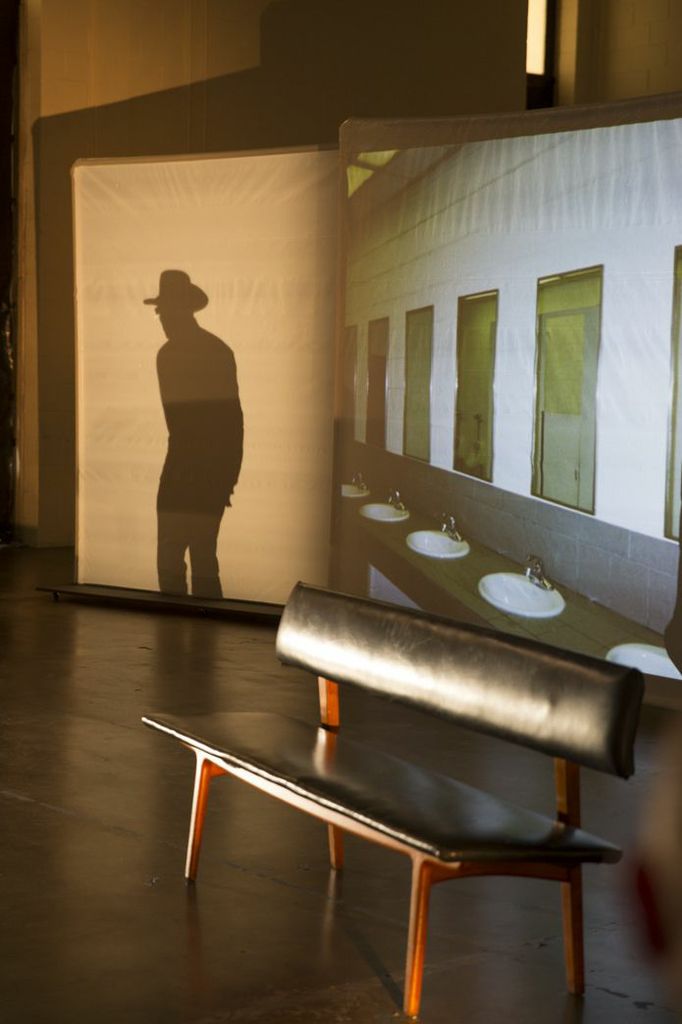 by Mario Venegas
Introduction
The play Am I Invisible engages audiences through a series of performances that demonstrate the perspective of the homeless in Austin, Texas. Directed by Roni Chelben, the presentation consists of video footage of interviews with members of homeless communities, followed by a series of monologues, and ends with a Forum Theater scene (Boal 1975). The monologues and interviews portray the lived experiences of members of the Austin homeless community. Some of these monologues include poetry, song, and personal testimonies of being ignored and made socially invisible in the consumption-laden streets of Austin. During the performance, I had my own preconceptions about what would take place and how the piece might be just another form of entertainment or 'poverty porn.' I was torn between these critical streams of thought and my own personal experiences in organizing street theater and productions like the Tunnel of Oppression back when I was an undergrad. However, once the play was over, and I was able to go home, rest and process, I started making better sense of Chelben's production.
The Forum Theater is especially interesting. In Chelben's performance spectators witness a story of a man's 'descent' into homelessness. In the scene, the man gets no help from his family or friends to move his stuff from an apartment whose rent is long overdue. He ends up homeless and seeks help at a shelter, but the facility is too full. So he meets another homeless man at the facility, and they both sleep in a public space, where they're then harassed by the police. The scene ends with both men being arrested for resisting authority.
After the scene takes place, Chelben, who is the facilitator or 'joker' (Boal 1975; Schutzman et al 2006), guides the audience to engage with the scene, which is then reenacted according to suggestions made by audience members.  The audience has a chance to talk among themselves and propose actions that could change the outcome of the scene. The goal to implement the suggestions in order to  spark dialogues among the audience and cast on the social issues presented.
I want to share some of my thoughts on the performance below. I'm relying partly on the works of Augusto Boal, such as Theatre of the Oppressed (1975), and other related perspectives. Also, I'm speaking from a spectator's point of view, specifically that of a graduate student with limited knowledge of the production itself and of being homeless.
Theatre of the Oppressed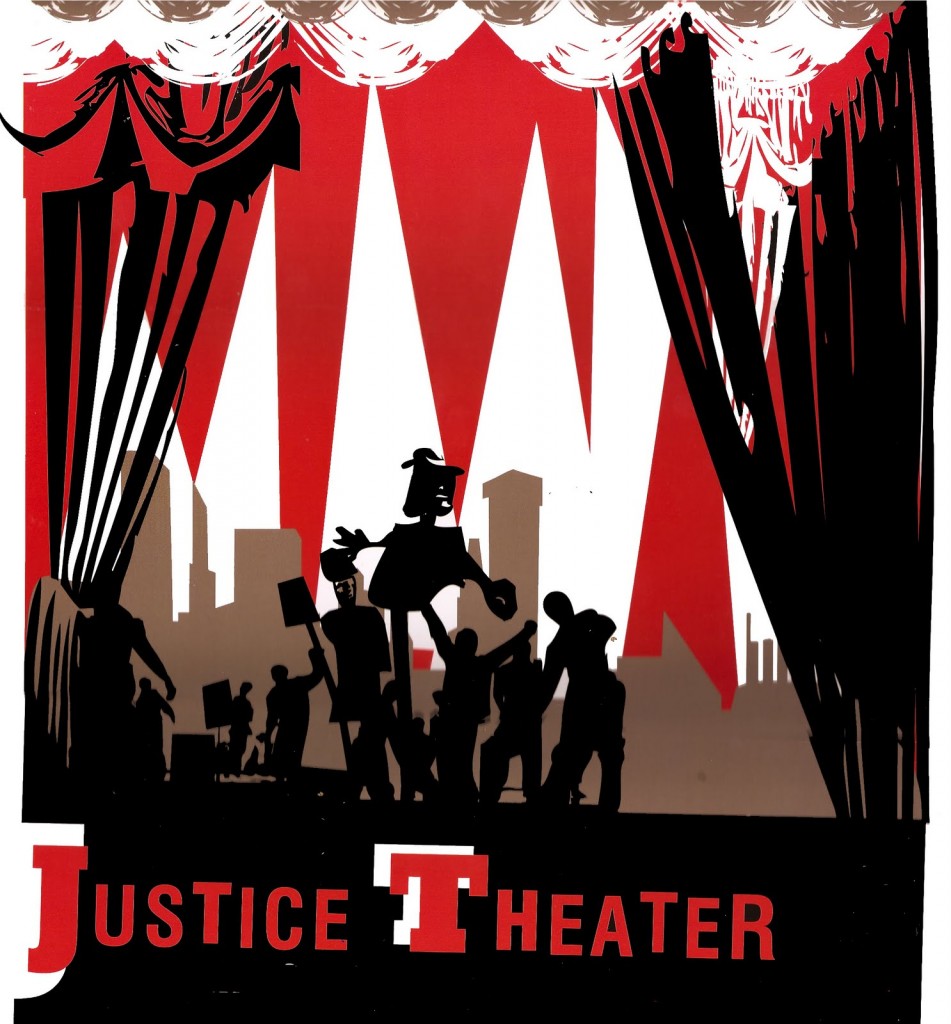 Theatre of the Oppressed talks about ways in which theater has become a tool of the ruling classes; confined to a bourgeois space that is divorced from the social and political spheres of life (Boal 1975, p 77). Inspired by Paulo Freire's Pedagogy of the Oppressed, Boal suggests, and demonstrates in his work, techniques to transform audiences from a passive role to an active one; making them constitutive of the theatrical process of social conscientização.
One such technique is the use of Forum Theater. Forum Theater is where 'spec-actors' give input on a scene in order to change its course of action within the bounds of the social context so that realistic solutions are discussed and rehearsed. The goal of Boal's work is to use theater as a means to empower audiences by creating a space to 'practice' social change. Of interest here is the use of the spec-actor as a means to locate the participatory potential of audiences in Am I Invisible.
During the entire production, two things stood out to me. The first thing that struck me was the monologues of being invisible in Austin. I admit I, too, am guilty of participating in this 'invisibilization' process as I meander through downtown. When a homeless person asks me for spare change or tries to get my attention, I shake my head, look down and just keep on walking. Why do I react in this way? What has conditioned me to not only ignore but also deny any sort of assistance to a homeless person? I'll return to these questions later.
A second aspect of the production that stood out to me was the use of the Forum Theater in the final scene. After the first run-through of how the man became homeless, audience members were allowed to contribute to the scene and try to change its outcome. However, the 'joker' or facilitator does not allow for easy, magical solutions—i.e. a friend suddenly appearing or winning the lottery. The suggestions must be realistic and feasible within the context of the scene. According to Boal, the idea behind this practice is for audiences to rehearse their suggestions as a way to develop a sense of social and political participation.
Boal (1975) writes:
Often a person is very revolutionary when in a public forum he envisages and advocates revolutionary and heroic acts; on the other hand, he often realizes that things are not so easy when he himself has to practice what he suggests.
The theater provides a 'play space' for these types of rehearsals, but again, not without faults to be addressed in another discussion.
To go back to my previous questions, I wished we could have had a conversation about the ways in which those of us who are not homeless are implicated in the process of invisibilizing the homeless. I think this aspect was underdeveloped and would've provided a more engaging conversation. That is, it would be fruitful to use Boal's techniques to illuminate the ways images are used to police boundaries between groups, viz the homed versus the homeless. In other words, to incorporate into the discussion some ways in which images of the homeless and the poor are part of a discourse of class and social degeneration used to police the boundaries between classes (McClintock 1994, p 47) to further marginalize the poor, as in this commercial.
Conclusion
It was through applied theater that my sociological imagination was first sparked. Community theater gives me a space for a queer marginalized body on a white campus to survive and to develop a means and a language to navigate the prisms of inequality and power we inhabit. I believe applied theater is fertile grounds for sociological engagement and provides one of many ways to communicate an understanding of social structures. Overall, I found Am I Invisible to be a rich play.
Here is a site where audiences can submit comments as part of a journal project: http://invisibleinaustin.com/journal/
References
Boal, Augusto. (1979) Theatre of the Oppressed. New York, NY: Urizen Books.
Fraser, Nancy (1995) "From Redistribution to Recognition? Dilemmas of Justice in a 'Post-Socialist' Age" New Left Review 212: 68-93.
Fraser, Nancy & Naples, Nancy A. (2004) "To Interpret the World and to Change it: An Interview with Nancy Fraser" Signs 29(4): 1103-1124.
Meikle, Glendora. (2013) "Poverty porn: is sensationalism justified if it helps those in need?" The Guardian accessed May 1, 2014 at (http://www.theguardian.com/global-development-professionals-network/2013/jul/05/poverty-porn-development-reporting-fistula).
McClintock, Anne. (1995) Imperial Leather: Race, Gender, and Sexuality in the Colonial Contest. New York, NY: Routledge.
Neelands, Jonathan. (2007) "Taming the political: the struggle over recognition in the politics of applied theatre" Research in Drama Education 12(3): 305-317.
Schutzman, Mady (1994) "Brechtian Shamanism: The Political Therapy of Augusto Boal" p. 137-155 in Playing Boal: Theatre, therapy, activism edited by Mady Schutzman and Jan Cohen-Cruz. New York, NY: Routledge.