by Andrew Krebs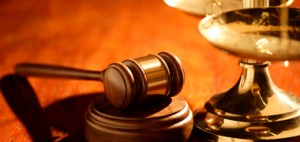 The second annual University of Texas Graduate Conference in Public Law was held this past week at the UT School of Law, bringing graduate scholars to Austin from departments across the United States. Reflecting the growing prominence of public law in the broader discipline of political science, the conference intended to provide a forum for engagement with common questions in the field.  Focused on topics such as Security and International Law, Human Rights, and Jurisprudence and Judicial Behavior, the two-day conference was sponsored by a variety of faculty, departments and centers across UT's campus: the Department of Government, College of Liberal Arts, School of Law, Rapoport Center for Human Rights and Justice, Clements Center for National Security, and the Robert S. Strauss Center for International Security and Law.
This recent convergence highlighted the diversity of research in the field of public law. In particular, I was struck by the graduate students' international and multidisciplinary approaches to their work. The multidisciplinary character of the field was further articulated by the keynote speaker, Dr. Kim Lane Scheppele (Laurance S. Rockefeller Professor of Sociology and International Affairs at Princeton University), whose talk, "Constitutional Possibilities," argued that in addition to studying constitutional doctrine and institutions, we should study the potentially constitutional ideas available in any particular time and place.
I think it is safe to say that many public law scholars have never considered ethnography as a methodological possibility. Questions pertaining to the areas of public law lend themselves more to a historical or comparative approach. However, Dr. Scheppele championed the use of ethnography in her own current research and, in doing so, emphasized the benefit of a nontraditional approach to the field at large.
As sociologists, I think it is important to embrace Dr. Kim Lane Scheppele's message of not overlooking certain methods in our study of longstanding sociological inquiries. If we limit ourselves to a particular method or approach, we constrain our ability to conduct the best possible research.
As a graduate student, I often stress about whether I am more qualitative, quantitative, or even brave enough to be an experimentalist! The UT Graduate Public Law Conference was a solid reminder that my questions should guide my research, and that my time as a graduate student is best served developing an appreciation for multiple methodologies.
——
Andrew Krebs is a Ph.D student in the Department of Sociology at The University of Texas at Austin. His broad research interests include lay participation, juries, court systems, and prison operations. You can follow him on Twitter @A4Andrew.