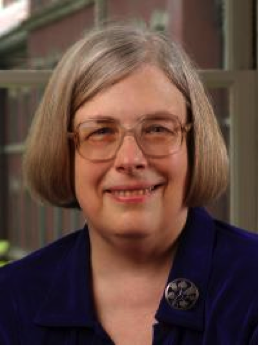 by Megan Neely
How often do we reflect on how to build a body of research? Pressed by our day-to-day deadlines, we easily forget that what we do in graduate school sets the foundation for an entire career.
Graduate students recently had the opportunity to ask questions of a preeminent scholar with a tenure spanning 40 years. The Power, History and Society (PHS) network sponsored a lecture by Dr. Theda Skocpol, Victor S. Thomas Professor of Government and Sociology at Harvard University. For a broader audience, Dr. Skocpol spoke about her research on the Tea Party, but earlier in the day she provided graduate students with guidance on how to build a long and enriching scholarly career.
Her remarks touched on several themes:
Research Questions
Research questions should be driven by empirical puzzles in the world, rather than gaps in the previous literature.
Tackle projects where you notice something that does not fit or cannot be easily explained in the world.
It is not necessary to know the answer going into the research. Instead, identify something that needs to be figured out.
Research questions should not be motivated by a particular data or method, but instead by questions about the social world surrounding us.
Theory and Methods
Tackle a range of subject matters that are united by common theoretical threads.
A macro theoretical perspective should inform your research, regardless of whether you study individual cases or use comparative methods.
Spend time developing an understanding of the independent variable you study, rather than focusing your attention to variations in outcomes.
You must have a strong understanding of the empirical puzzle before you theorize the outcomes.
Interdisciplinary Work
Crossing disciplinary boundaries is very fruitful when addressing complex puzzles.
When you combine literatures or disciplines, it involves an exercise in showing how alternative explanations approach the puzzle at hand and demonstrating the value in your own interpretation.
It is better to have a counterintuitive explanation.
Talk in the language of your audience when you cross-disciplinary boundaries. For example, Dr. Skocpol explained how she used the term "class" to audiences in Sociology, but automatically shifted her language to "interest groups" when speaking to political scientists.
The Job Market
Demonstrate your versatility.
As departments contract, they will not be interested in hiring hyper-specialists, but scholars who examine different subjects and use multiple methodologies.
Learn and combine different methodologies.
Avoid jargon to make your work accessible to broader audiences.
Prioritize publishing. Depending on your stage in the program, this might be in print or through conference presentations.
During the workshop, I reflected on how quickly my thinking can become microscopic, focused on the details of conducting research, writing literature reviews, and operationalizing variables. Dr. Skocpol's talk prompted me to consider my research from a broader perspective. I felt inspired by the original questions that piqued my interest, and reflected on what new theoretical directions I might explore. I hope her insights inspire you, too.