The College of Liberal Arts building (CLA) which we now call home has been lauded as smart and environmentally sustainable. The COLA blog, Life and Letters features a great slide show emphasizing the sleek, modern design that has brought the Sociology Department and the Population Research Center together for the first time: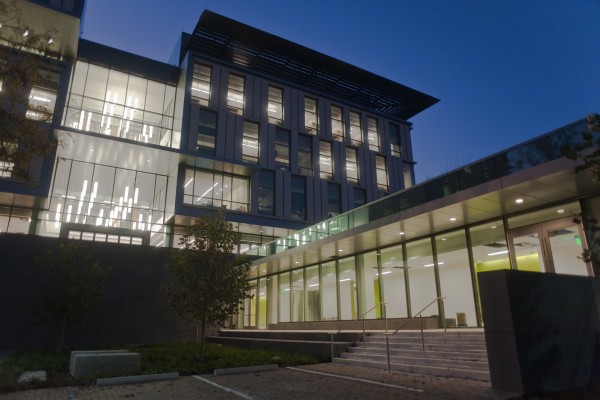 According to David Ochsner's article in the College of Liberal Arts News page:
Not only is the building the newest landmark for the campus, it is also a model for innovative funding and cost-effective planning and design. The building was paid for by the college — a first at The University of Texas at Austin — which means it was built without tapping legislative or UT System funding. Although final calculations are still pending, the total cost is projected to be $87 million, less than the project's initial expected cost of $100 million. The model is one of the reasons the resulting facility was completed under budget and with more usable space – about 16,000 square feet more – than originally planned. More about financing.

"Many new buildings today are described as innovative, but this building truly stands out as a model for cost-effective planning and design in the 21st century," says Randy Diehl, dean of the College of Liberal Arts. "This space will be vital in our ongoing efforts to attract and recruit the highest-quality faculty and students."
While UT Austin Sociology is known for its amazingly productive and collaborative community of scholars I think we can agree with Dean Diehl when he says:
"This is our shot at greatness," Dean Randy L. Diehl says of the building's potential to help attract top graduate students, faculty and grants. "A modern Liberal Arts building will ensure that we have the space we need to teach our students, promote world-class research and foster the collaboration and intellectual give-and-take that's vital to a great university."
It will be a pleasure to host our recruiting events in our new space, acknowledging the advent of the 21st Century in style.