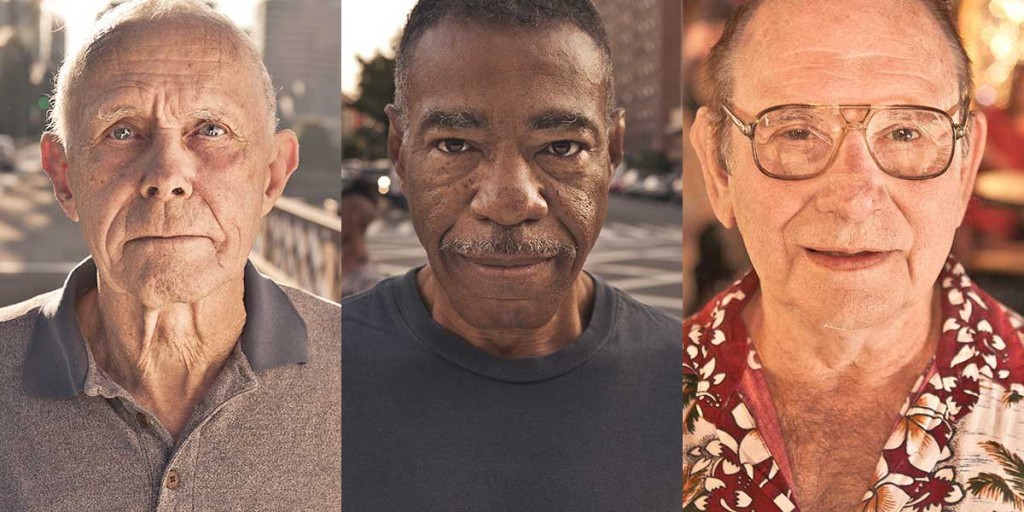 by Kathy Hill
Before You Know It is an award-winning 2014 documentary film directed and produced by PJ Raval, an Austin local and assistant professor in the RTF Department at UT Austin. It premiered at the 2013 SXSW and showed at the Violet Crown Cinema this summer. In this film, Raval documents the lives of three gay seniors – their challenges, adventures, and their relationships.
Ty is an LGBT activist from Harlem, New York. Though he is in his 60's, his passion for gay rights and hope for his own marriage is youthful. He is skeptical, but happily surprised when his advocacy for SAGE, Services and Advocacy for GLBT Elders, is received well in the Harlem community. Ty is enthusiastic when gay marriage passes in New York. He is eager to serve as the best man for his best friend's wedding, and he won't stop asking his partner about their own potential marriage. Ty's starry-eyed hope is confirmation that you're never too old to dream of love and marriage.
Robert the "Mouth of the South" is a feisty bar owner in Galveston, TX. Robert's Lafitte is a welcome stage for drag queens in Galveston and home to many of the LGBT community there. They hold Thanksgiving dinners and life commemorations of drag queens and friends who have passed on and "moved to California," as Robert warmly puts it. Robert struggles to feel well as he deals with a lawsuit for which he might lose the bar, but his LGBT family keeps the spirit of the bar alive with the continuing of drag performances and festive gatherings.
Dennis is a soft-spoken and kind-hearted widower who lives in Niceville, FL. After his wife died, he began to explore his sexual identity and started dressing in women's clothing under the name "Dee." Dennis takes trips to Portland, Oregon where he lives in an LGBT retirement home and explores online dating, gay bars, and even goes on a gay cruise. At the age of 70, Dennis is not afraid to try something different and new. Dennis lives a solitary life in a small old house when he goes back to Niceville. One day, he comes back from Portland to find his house covered in mold. He walks away from the only home he's ever owned, all of his material possessions and memories. For me, Dennis's story was the most inspiring; he shows us that self-discovery happens can happened at any age.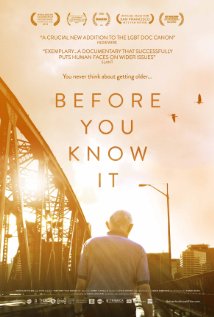 "Before You Know It" is about aging, yet it will make you feel more alive as you watch and listen to each person's story. Robert's "Mahna mahna" drag performance made me laugh hysterically. Ty, always asking his partner about marriage, made me blush. And Dennis's bravery, as zipped up his hot pink go-go boots and walked around the gay cruise ship alone, made me cringe with fear, and then, sigh with admiration. Each story is a reminder that hope for love, discovery of self, and passion for change can happen at any stage of life. "Before You Know It" shows the life as a learning process, specifically in the lives of three gay seniors, but also in a way that relates all people, old or young. We continue to learn more about ourselves and how we can connect with our social world, and that doesn't stop when we get older.
PJ Raval is named one of the Out Magazine's "Out 100 2010" and Filmmaker Magazine's "25 new faces of independent film 2006." His credits include "Trinidad" (Showtime) and The Christeene video collection (SXSW). Raval's cinematography work includes Academy Award-nominated "Trouble The Water" and "Bounceback" (SWSX 2013).
Watch the trailer of "Before You Know It" and be sure to catch the film the next time you can: