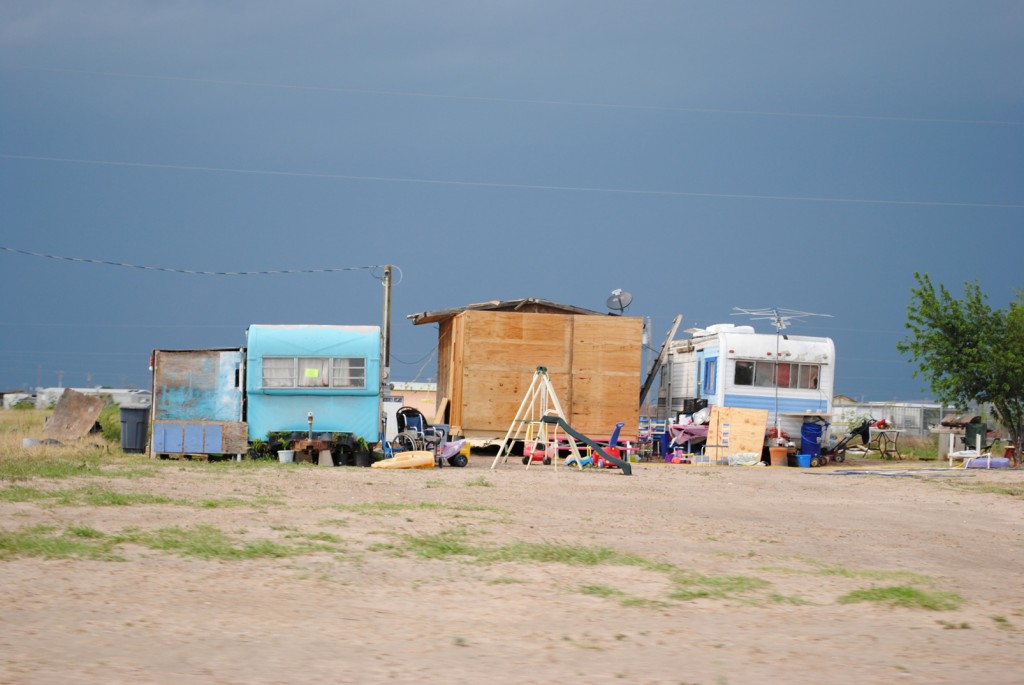 Esther Sullivan discusses housing informality and self-help homebuilding in Texas in her recent post for the London School of Economics American Politics and Policy blog:
Owner self-building plays a crucial role in the production of affordable housing internationally and is widely recognized as a crucial source of housing production for the world's poor. The concept of informal development has largely been relegated to settlements in developing countries despite its role in producing owner-occupied housing in the U.S. and in Europe, where self-provided housing accounts for over 50 percent of new housing production in countries such as the Netherlands, Ireland, Belgium and Germany…

The little research on informal homebuilding in the U.S. focuses primarily on the ways cities restrict such housing development and regulate informal development out of metropolitan areas. While these studies hypothesize that urban housing restrictions channel poor and immigrant populations to other cities or to rural hinterlands, our research shows instead that residents maintain economic ties to central cities while settling in county lands surrounding city centers where lax regulatory climates accommodate self-built, low-cost, informal housing.

Informal housing remains largely unstudied in the regions outside the U.S.-Mexico border and the communities where this housing is developed have thus not benefited from the policy interventions … To better understand the self-help housing stock found in informally developed communities we analyzed housing processes and housing conditions in two such communities in Central Texas.
Read the entire piece in the LSE APP here: http://bit.ly/1qCKS7B
There you can find a link to the entire article:  "Informality on the urban periphery: Housing conditions and self-help strategies in Texas informal subdivisions" in Urban Studies.