Finding the Time to Make the Wine
by Andrew Krebs
Andrew's full article Social Logical Austin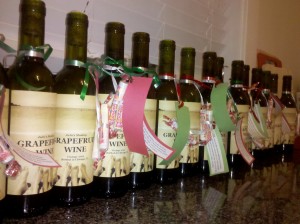 I would like to take this opportunity to share my balancing approach. For the past couple of years, I have been passionately involved in making my own wine. In a lot of ways, being a graduate student is like being a vintner. Really, there are just so many parallels. The more I think about it, the more I see that in order to make a fine wine, you've got to plan, prepare and look for inspiration. How is that not like conducting social science research? For instance, winemakers keep detailed notes about their recipes. Without a written log, the wine cannot be replicated or even tweaked for future attempts. Researchers, ring a bell? Winemakers, like published academics, also need to have patience through the process. Those of us who make wine understand that you can't drink the solution right away. Similarly, most researchers can't publish without a few rounds of revisions.